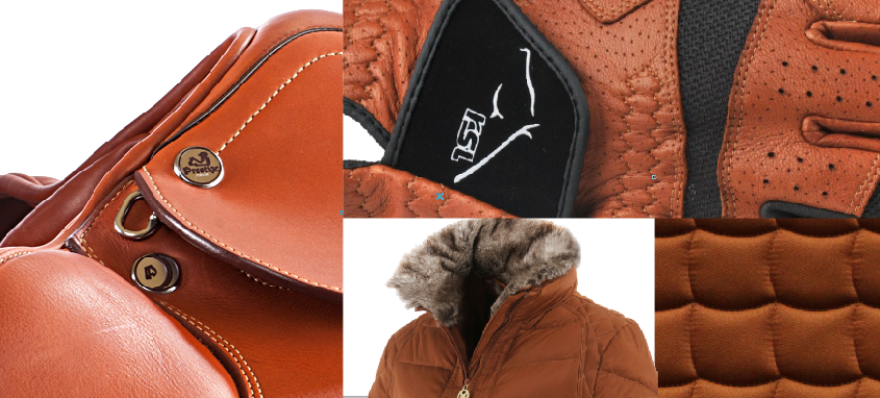 COLOUR OF THE WEEK: ONE COGNAC PLEASE!
|
Cognac brown is the most popular and expressive colour of the current season. We can easily spot it in the riding equipment- from the gloves, breeches, boots and jackets up to the saddles and bridles. Popularity of cognac doesn't mean though, that we should wear it from head to toe. I can even say, that 'Total look' is in this case as bad as wearing socks with sandals. Despite the fact that this shade of brown is very eye-catching, it wouldn't look good with the cold type of beauty.
However it's not the end of the world and there is an alternative for 'cold types' in the cognac tack. As usual Prestige spoils us, with a new on Polish market model of Meredith saddle in cognac… When I look at it, my desire to have this saddle increases in direct proportion to the length of looking at it.
Kingsland remembered about dressage riders. Apart of the clothes, we've got brilliant cognac numnahs in Kingsland Dressage collection, just love it.
And traditionally a few cognac inspirations for You:
ACCESSORIES
JUMPERS, FLEECES, SWEATERS
JACKETS, VESTS
BREECHES