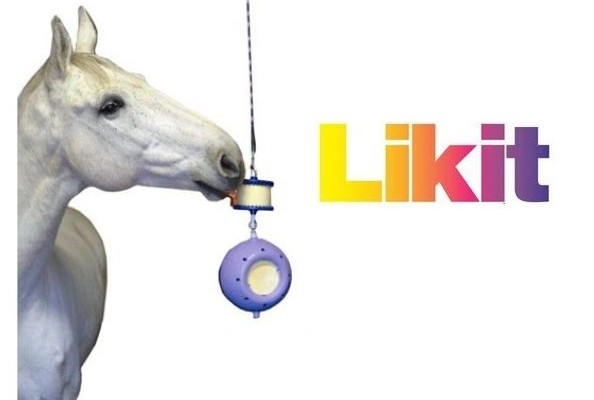 Likit – boredom breaker!
|
Likit are toys and tidbits for horses – everything that gives them happiness and let them break the boredom!
Every horse will find here something for itself, starting from the usual balls and ending on the complicated toys, candies, bars and salt licks, the multiplicity of flavours will satisfy even the pickiest palates 🙂
Apart from a bit of pleasure, Likit has one more benefit – it is our ally in the fight with behavioural problems – swallowing and contexturing, according to the producer, at horses that were fed with Likit products the problem reduced by 27%.
Let's take a closer look at the company's offer on the Polish market.
Likit holder is the easiest solution – handle for the salt lick, hanged on a string.
Tonque Twister is a toy which is designed so it can be hanged on a wall, the loosebox grille, or the pasture fence. We put a special filler inside – Little Likit in a chosen flavour, the horse can move the toy in various directions while licking it, which makes the toy a challenge, even for the advanced Likits' users.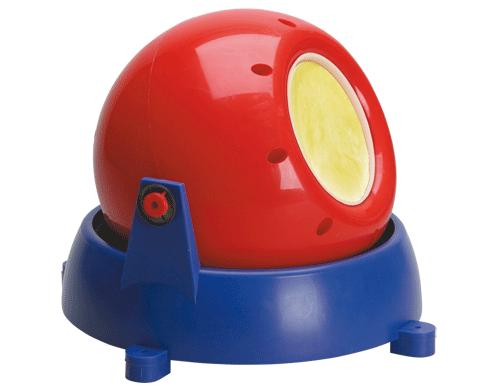 Boredom Breaker is a mixture of the classic Likit salt lick – Likit Holder hanged on a string with a durable ball in which you put two little fillers – Little Likit of chosen flavour. The horse may also play by licking the classic salt lick or moving the ball's fillers. Boredom Breaker can be dismantled and use the same salt lick or the same ball with fillers.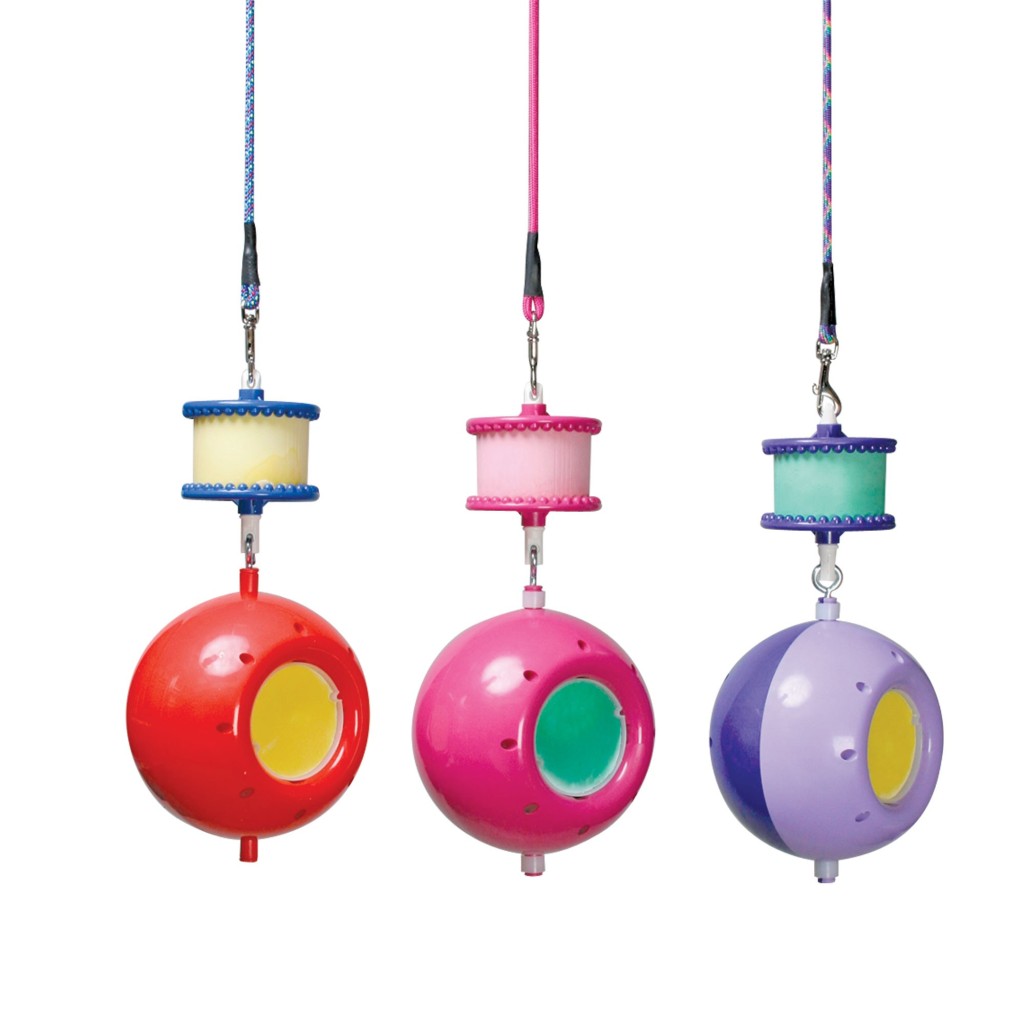 Likit Snack – a – ball is a ball which can be filled with tidbits. It is a product which is supposed to stimulate the natural pasture behaviour, like picking food from the ground, it also encourages to exercise the neck and back muscles, stretching the muscles which improves their elasticity and simplifies relaxing. The ball can be used on various grounds, on a paddock or in a loosebox, it can be filled with special Likit Snack fillers or you can just put your horse's favourite tidbit inside: muesli, pieces of carrot, apple or dry bread.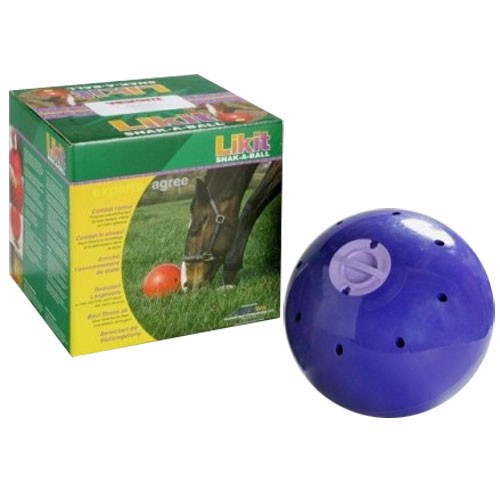 Boredom Buster – revolving, hanged on a string lick, where you can put fillers in various flavours.
Apart from the fancy toys, Likit gives us a wide range of tidbits – Likit Snacks candies: mint & eucalyptus and apple with cinnamon, bars: carrot, banana, apple, mint, cherry, lick to hang: banana, honey & chamomile, liquorice, coconut, watermelon, carrot, menthol & eucalyptus, mint, cinnamon, cherry, apple, caramel, blueberry, grass, but there are also electrolytes available, salt licks and even chocolate for dogs 🙂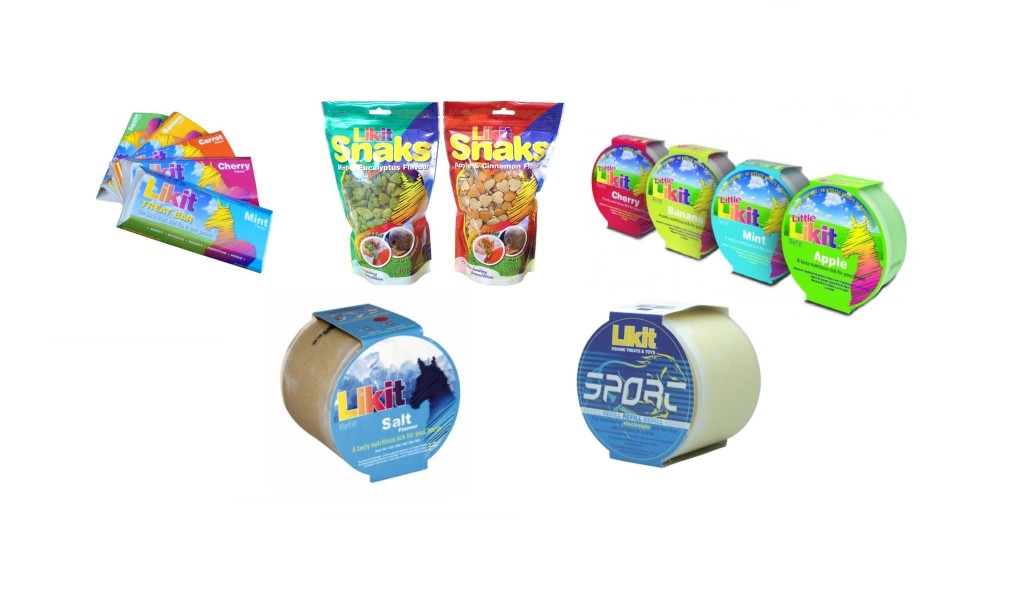 I highly recomment Likit products, they are boredom breakers in the loosebox, they support fighting with swallowing and contexturing, they are very utilitarian during convalescence and during winter days, when horses spend more time in the stable, but they will also work on a pasture, stimulating the horses' natural behaviour and forcing them to activity.