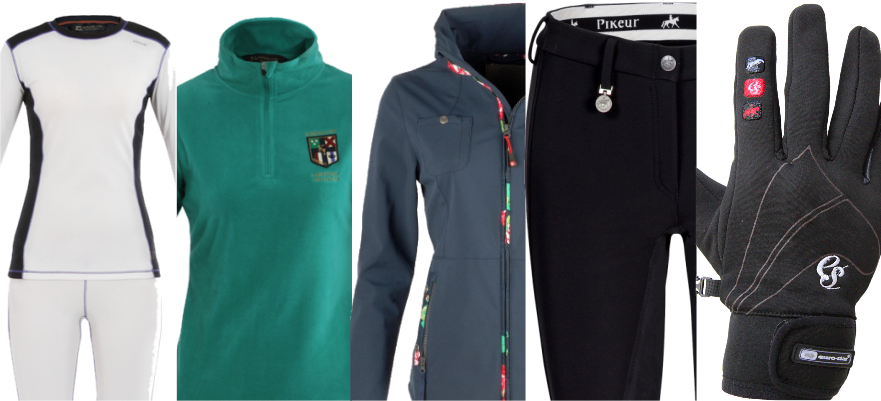 RIDING CRYOTHERAPY
|
During yesterday's trip to distant corners of Poland, I had opportunity to feel again Mazurian wind, which used to be with me everyday. I've realized, how much I miss it NOT… Whilst I was standing on that -15°C cold and mentioned wind (adding another -15°C) I've started to feel really sorry for myself and all riders (without exceptions) struggling in these weather conditions. Considering just the temperature, there is no much difference if we've got an indoor school or not. I can even say, that sometimes inside is even colder that outside and the exhaled air changes state of matter into solid.
The effect of the wind I would not comment as Mr Wind has heard from me about himself all possible epithets (with swears as well). That's why today I want to focus on how to well dressed for a training and I don't mean visual aspect (although it goes without saying). In this extreme weather it's really easy whilst riding, to make our bodies overheat, and after a while cool down too much, what in 99% ends up with pneumonia or some other crap.
So today's post is one of REMEMBER TILL THE END OF YOUR LIFE!
As a first layer (on top of underwear ;)) we put on a thermal clothes, absolutely necessary t-shirt+ eventually leggings. Nowadays you can get them everywhere, in all colours and patterns, but as we now- it's always better to choose the one made especially for riders. For example:
On top of your shirt wear fleece. Doesn't matter what kind, but I would recommend a stand-up collar:
Na leginsy najlepiej założyć softshellowe bryczesy, lub przynajmniej takie, które są wykonane z grubszego materiału, np. sztruksu. Nie mniej jednak nie będą one spełniać tych samych funkcji co te wykonane z softshellu.
On your leggings it's best to have softshell breeches, or at least others made of thick material, such as corduroy (but they wouldn't be as good as softshell's).
About softshell clothes I've already mentioned when I was talking about coats and I really think it's a miracle material.
And this miracle of technology- softshell jacket- we put on top of the fleece. That is basically everything. If you wonder, why exactly this combination, I will quickly explain it. The thermoactive underwear is made of special material, which is design to wick moisture and move it on the next layer, which is fleece. Fleece, as we all know, is also great to wick the dampness and leave it on top of itself. And from fleece softshell is taking it out and that mean we avoid the first step- overheating. If the body is not overheat, it wouldn't cool down. In addition, softshell is wind and waterproof, so any dampness won't get us from the outside. Simple! But don't even think about wearing cotton t-shirt on top of the thermal clothes as an extra warmth- it's pure evil- cotton absorbs all the moisture and being wet sticks to your body and destroying all the effect.
The optional replacement for a softshell, with the same functions, can be a jacket with a membrane, which people use for skiing. But it's up to you what you choose. Anyway, a few softshell jackets for You:
It's always good to take care of your hands and get softshell gloves: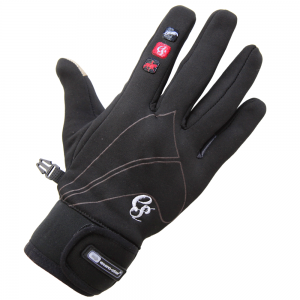 So… If you have all this equipment, the result of the scuffle with winter is 1:0 for us 🙂