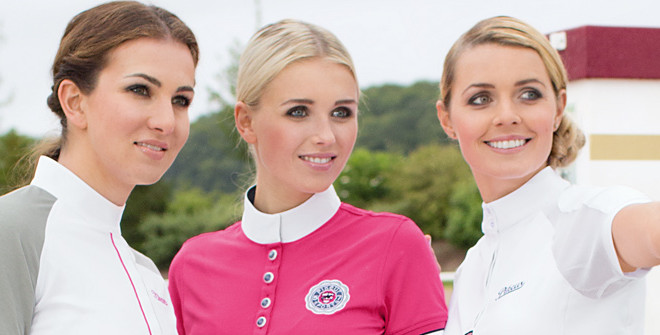 Show shirts – most fashionable models
|
During competition the most important thing is sport rivalry, but of course everybody wants to also look good. We dress up not only our horses but also ourselves, which is why today we decided to look through the most interesting show shirts in various colours and cuts. During competition you can look both stylish and elegant as well as colourful. Shirt that matches in colour stirrups, saddle pad or boots? Or maybe a colourful detail that differs from the rest?
CLASSIC WHITE
Classic white show shirt does not have to be boring! Below you will see a highly stylish show shirt with exceptional texture from Equiline. This material is wholly elastic and easy to clean. Due to its unique texture, this classic white shirt will capture many people's attention.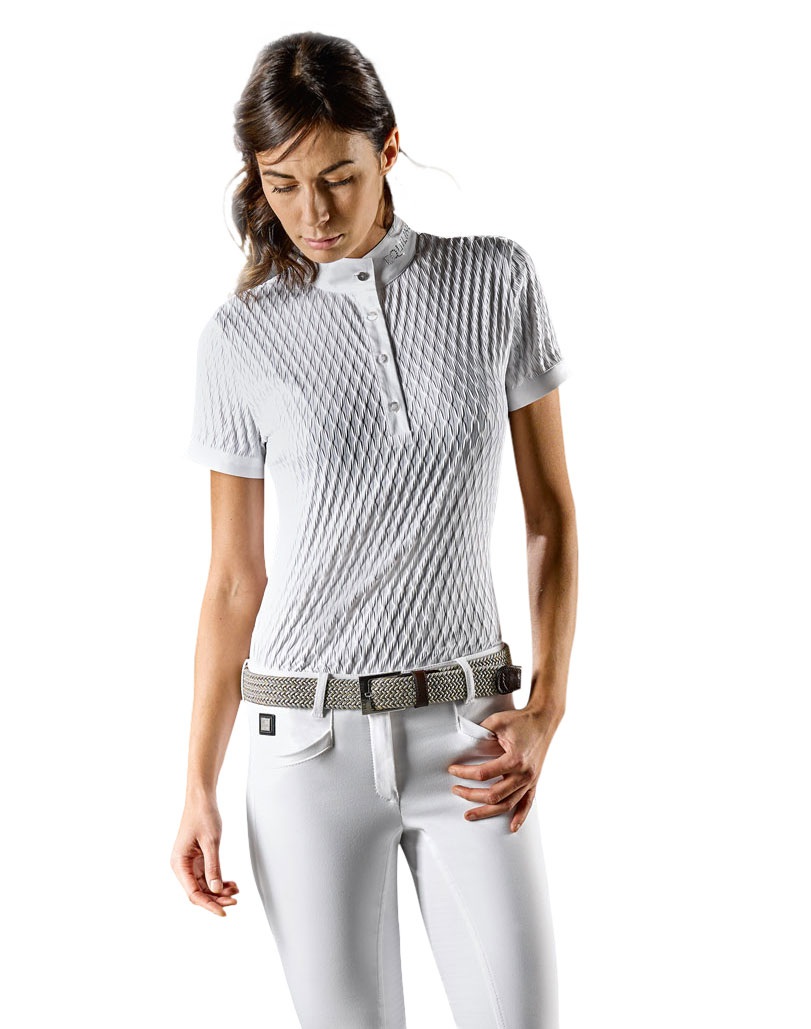 White shirt can also have colourful insertions, we stick to the classic style but we fulfil it with colour. Below you will find ladies' show shirt from Kingsland. It is available in three colours – white with no colour elements, white with pink insertions, and white with navy blue insertions. It is a quick-dry material and it allows your skin to breathe. Such shirt can be combined with navy blue or pink saddle pad, fly hat or stirrups. It is classy but creative.
And what about a fifty-fifty shirt? Still white but with contrasting bottom? It is an interesting idea! A comfortable show shirt Kingsland Abbie. It has crystal poppers on the front. Silver Kingsland logo on a breast and sleeve. Additional print on the back part of its stand-up collar. Insertion in contrasting colour in waist. You can also reverse the colours – navy blue top and white bottom, however you like.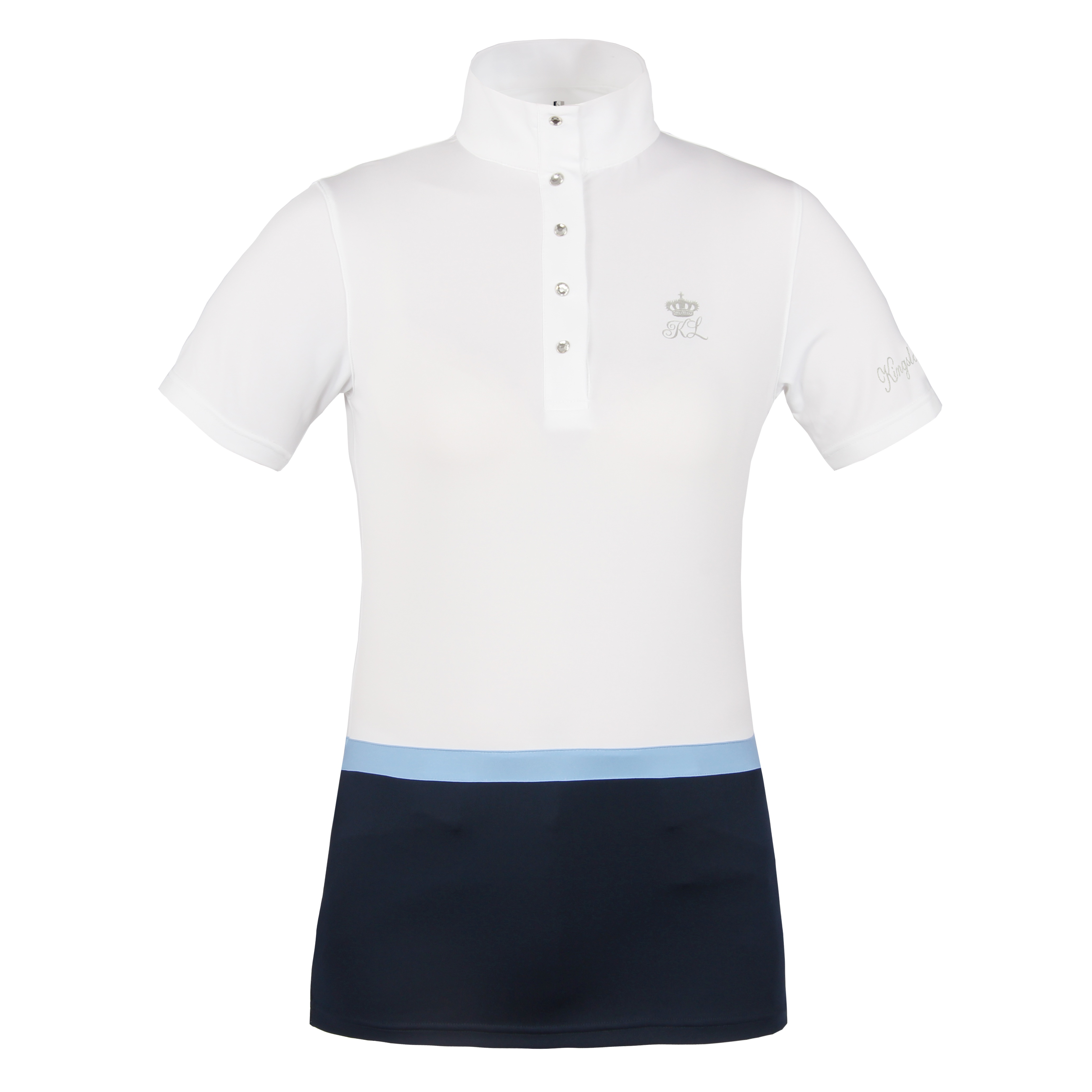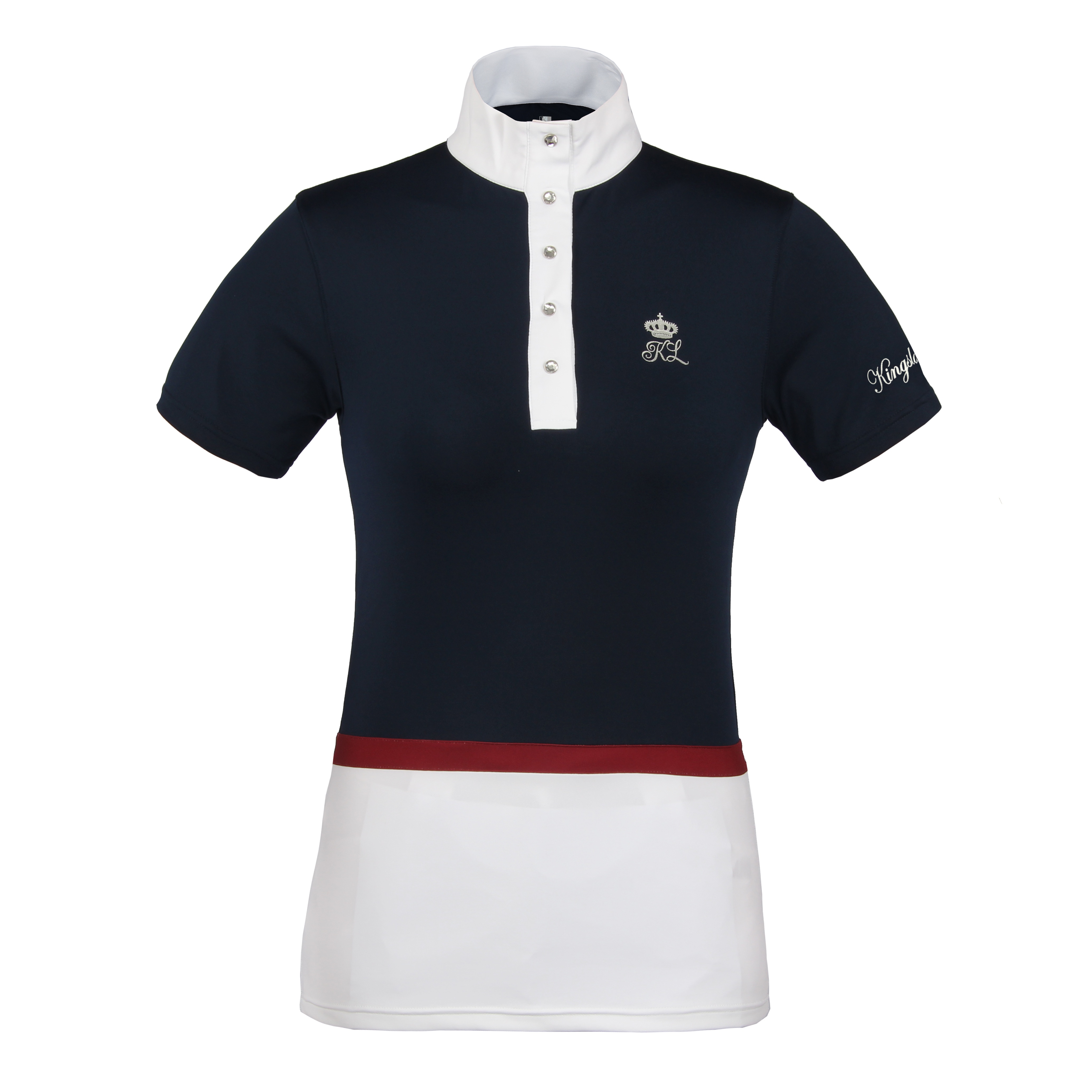 COLOURFUL
If you want to stand out of the crowd, intense colours are just perfect! Red or navy blue shirt may be matched to a saddle pad or fly hat, and then they will create a coherent styling set for competition. Equestrian companies in their offers have various colours, below you can find those picked by us 😉
Show shirt, apart from its colour and design should also be characterised by the highest quality material. It guarantees full freedom of movements and allows your skin to breathe. Below Pikeur S16 shirts in two colours – grey and red with Pikeur logo on a breast.
If you want to go with dark colours, the most common choice would be navy blue. It is a colour associated with elegance and class, which is why it is worth paying your attention to. Kingsland Natalia show shirt was designed for competitions on hot summer days. It is made of quick-dry material that provides protection against UV radiation.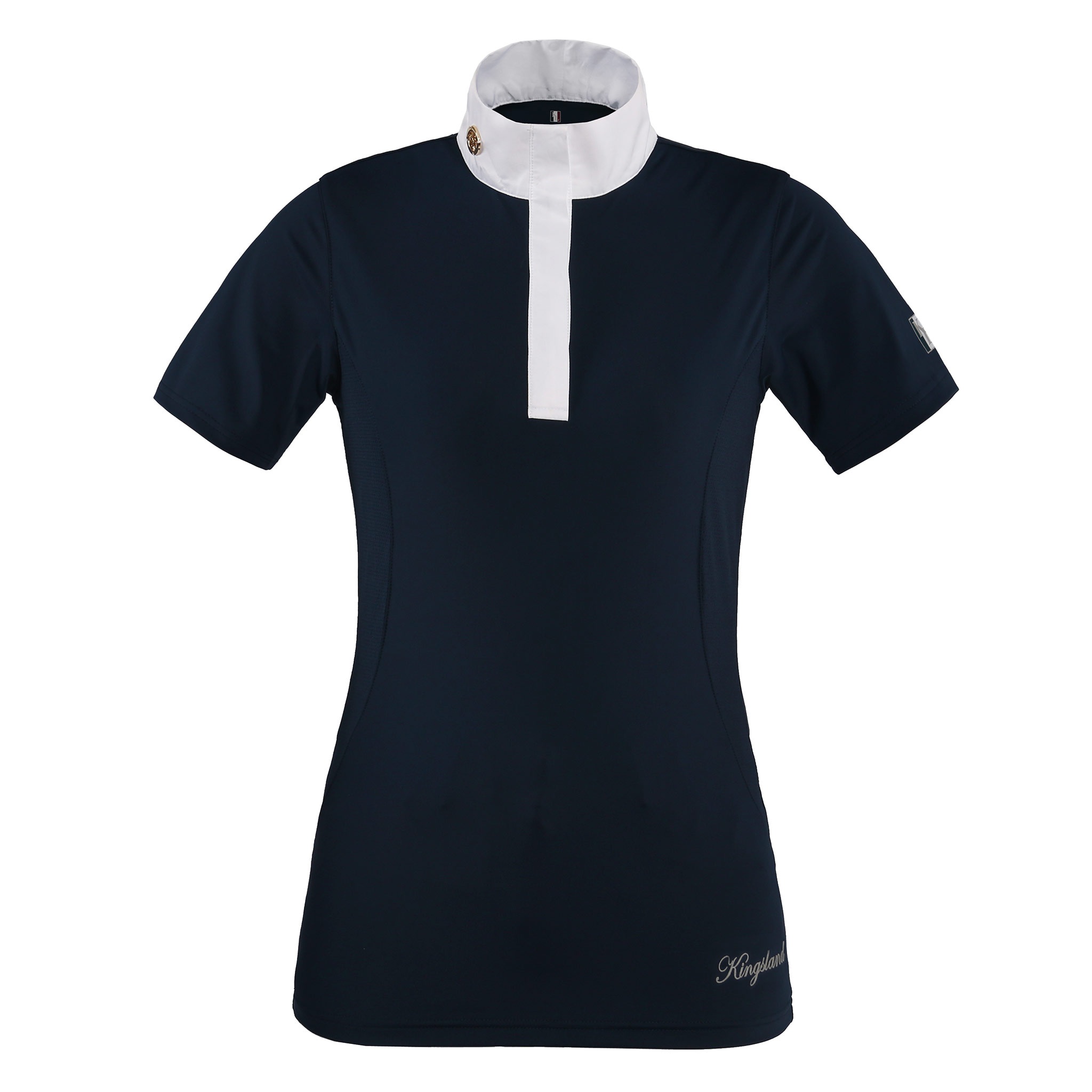 You can also try less popular colours, such as pink. This feminine show shirt from Pikeur is made from a material that guarantees you comfort of wearing even during stressful competitions. Intense pink will prevent you from going unnoticed.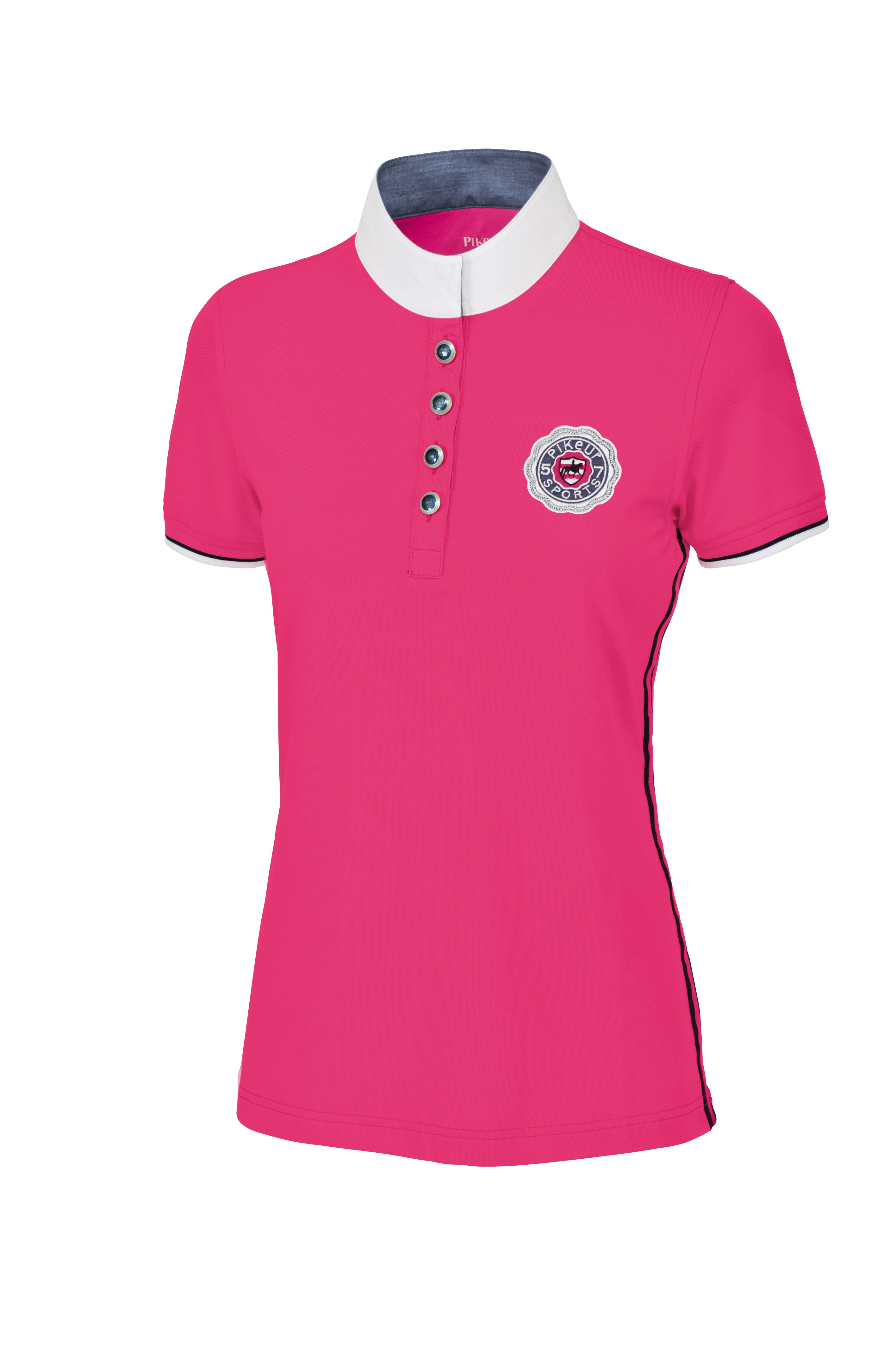 Who has found their dream show shirt?
Source: http://www.pikeur.de/