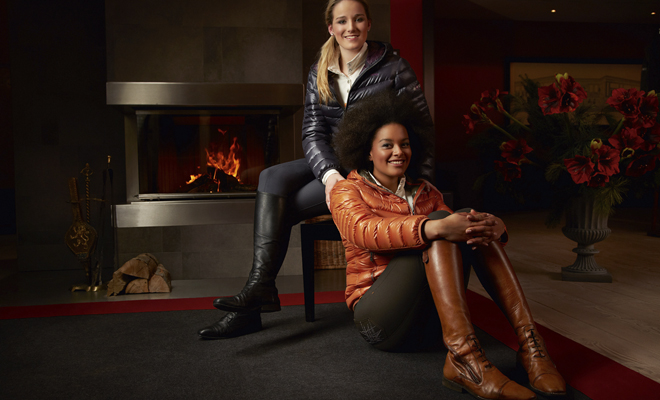 A little introduction
|
Horse riding is not a sport, it's a lifestyle. If you follow this path, there is probably no better method to express your lifestyle, than the way you dress. Have you ever wondered how much does it suits you?
A few hints:
a) Wherever I see riding equipment, I'm closing my eyes, in case you I buy anything 'I don't have YET'.
b) I spend all day in front of the computer, to find any new products or bargains in the shops.
c) I know how to look good and I choose accurate for myself riding clothes.
d) I would like to look good, but I have no clue how to create stylish look.
e) I have full wardrobe of riding clothes, but I can't match them (coz they're all navy).
f) I have so many ideas, that preferably I would get change 3 times a day!!!
g) I would like to wear riding clothes all the time, but I'm not brave enough.
h) I wish, that horse riding it's my calling card, wherever I go.
If at least any 2 of the choices are suitable for you, it means you're in the right place and time.
I want to welcome you in the place, where you will find all the answers about riding fashion. We will write about all current trends, colours, news, most wanted products and things you've already got or you want to have. We will watch, collate, test and judge clothes in all possible configurations you will dare to try. You can get here style suggestions, top rides' opinions about saddles, helmets and other equine equipment, and finally you can give us your opinion.
It's all about to inspire, suggest and teach you, how to make the riding elegance the most important part of your outlook.
3,2,1… GO!!!