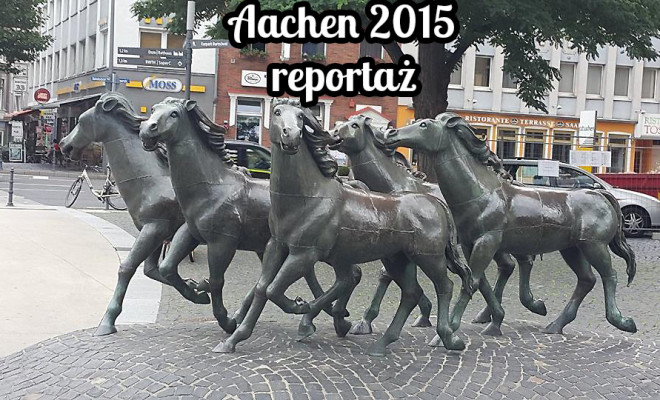 Aachen 2015
|
The journey to the Senior European Championships in Aachen started on the airport in Katowice. After baggage check-in we got on the plane, which to my delight was in the colours of our blog, namely pink and white ;).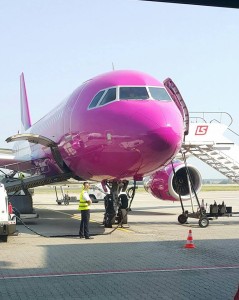 We spent the first day, right after accommodation, on sightseeing the city. One of the elements which I really liked was the numerous equestrian motives, which you can find almost on every corner.
We came only on the competitions held on the penultimate day and on the Championships' Final. We spent our days from 9am to 5pm sitting there every day, and the weather was changeable. Usually it was raining ;). But it was nothing in comparison to the emotions which we felt, despite Polish team not taking part (we were on 17th place on 18 possible). The very fact of seeing such greatly teamed pairs live took our breaths away. Especially Charlotte Dujardin and Valegro.
Apart from the sports emotions, we also have a lot of those connected to the shopping spree ;). The quantity and diversity made us really dizzy. A lot of original stands and those enormous amounts… of people through which we had to push. We found stands of the following brands: Hermes, Kingsland, Pikeur, Eskadron, Tommy Hilfiger, Ralph Lauren, even Maybach, and lots, lots of others.