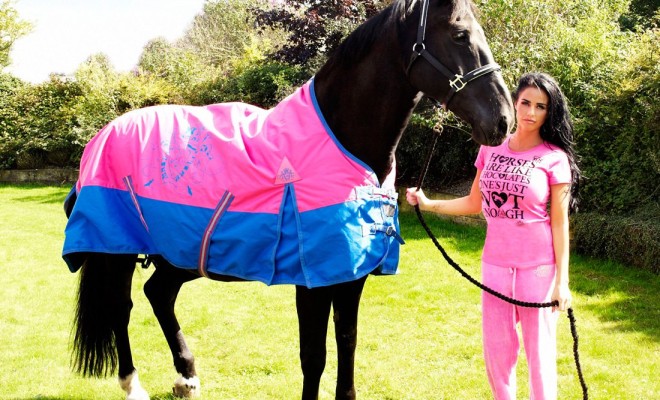 KP EQUESTRIAN – meaning horses in a very glamour version
|
Recently, while searching the Internet in order to buy a new halter for my four-legged friend, I found something that struck me right to the heart. I came across the British KP EQUESTRIAN company, who follows one main cause: "Putting Glamour into Horse Riding". And that's exactly what they do!
The brand was founded by Katie Price. From the very beginning of their activity, they've been offering beautiful, shining and pretty-pretty pink clothes for equestrians and horses. Everything within the limits of good taste and with suitable amount of elegance, which every horsewoman that follows the fashion is worthy of. Among the clothes for riders we will find T-shirts, breeches, jodhpurs, show jackets, feather-padded vests, stylish sweatshirts, and sweatpants. For horses we can find a wide range of rugs – mesh, paddock, and fleece – in candy pink colour and elements of heavenly blue.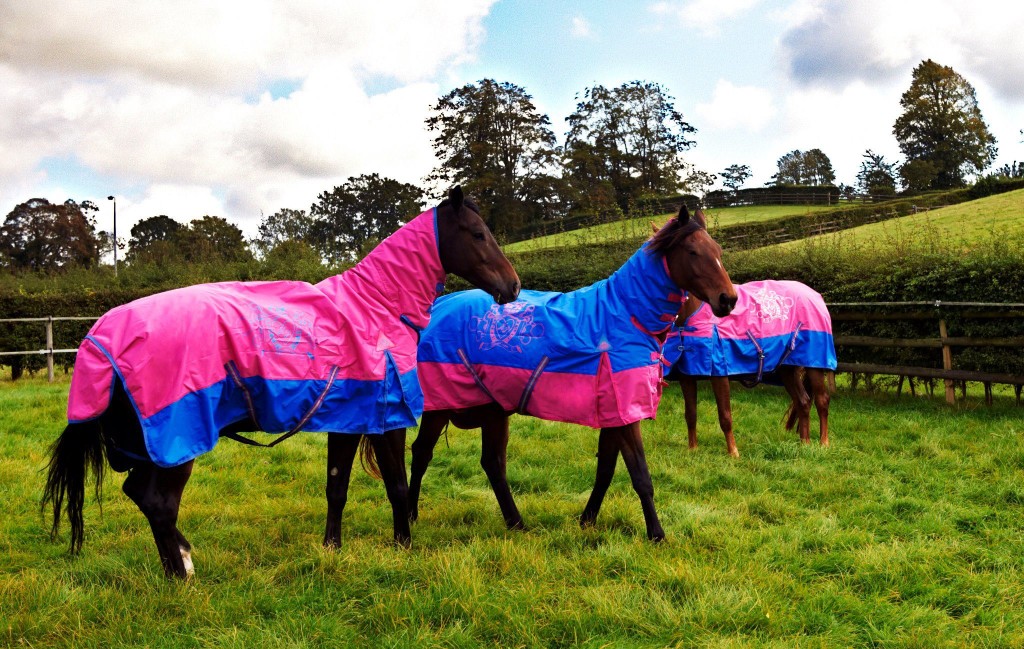 More than that, the Katie Price's Equestrian company offers exceptionally elegant and original tailor-made riding boots from the highest-quality Italian leather. Available in following colours: silver, gold, red, and pink, or matte black, and lacquered black (and any of these colours combinations – for example toe box in one colour, and the upper in another). The riding boots – if all the above is not enough – are decorated with shiny crystals. How not to love them?
Interestingly, in KP Equestrian we can also buy a set of highest-quality obstacles in shades of pink, purple, and white. The basic set consist of eight cross bars and seven light poles. We need to admit, that with this set the jumping trainings would surely be much better 🙂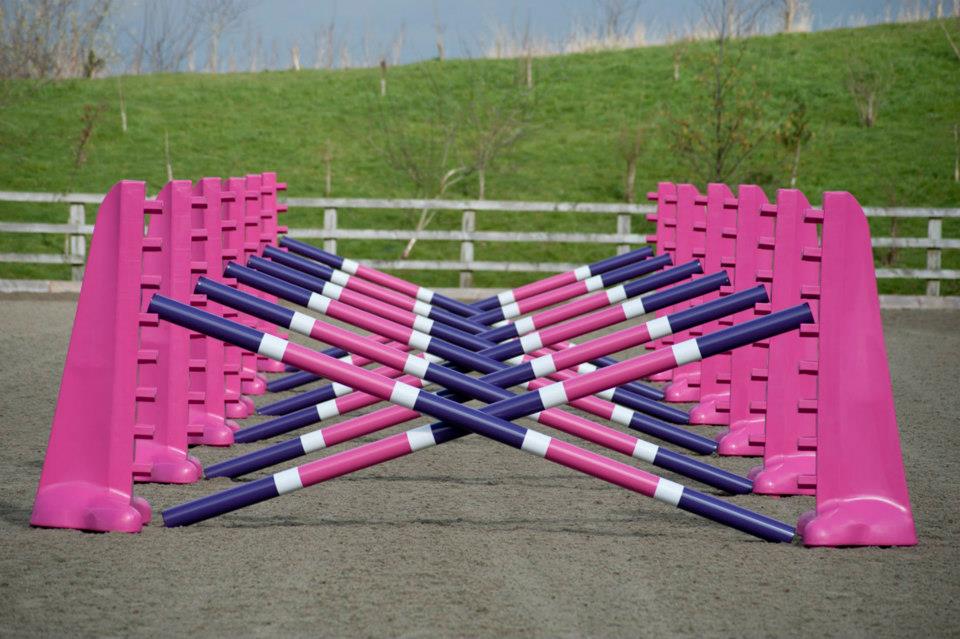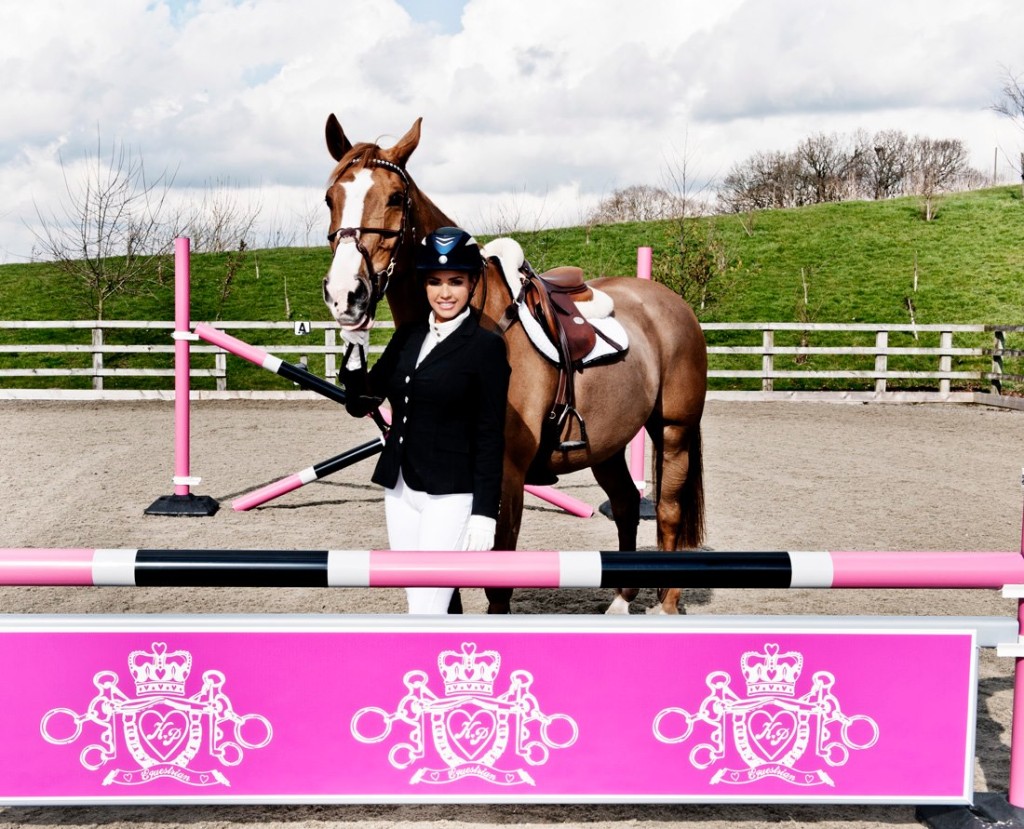 The brand quickly found its fans. The best proof for that is the fact that clothes for riders and rugs for horses are disappearing like hot cakes. Currently, rugs are not available in the on-line shop. We can get them only on the secondary market – but those also sell out very quickly and sometimes can cost a bomb. I suppose that not all of us would like the idea of dressing both ourselves and our horses from head to toe / hoofs in pink, but I think that some of the products, such as T-shirts ot show jackets will catch the eye of many horsewomen – for their cut and pretty touch of pink in the form of inscription, or buttons.