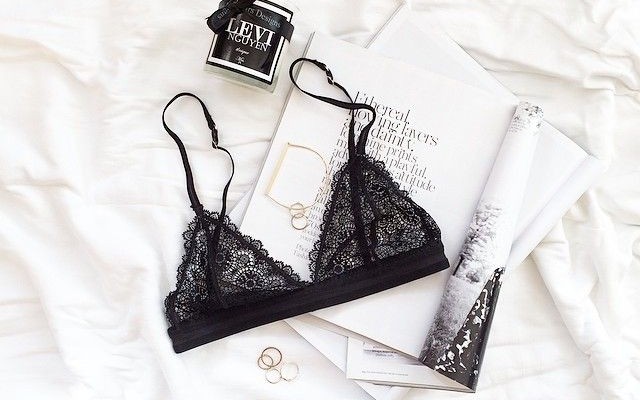 Choosing the right riding bra
|
The large bra size is a plus, but during training it is a nightmare. Each of us who have been generously given realizes how quickly the feminine asset can become a flaw. There is nothing worse that two naughty, bouncing "balls", which apart from looking unaesthetic, are simply bothering.
In horse riding the essentials are calmness and control – the very opposite of bouncing breasts. Additionally, it distracts us, and the continuous up-and-down moves might injure delicate tissue, cause damage to the appearance and inflict further pain. While running breasts float up to 9 cm, which at the mile-long distance gives us a figure of around 70 meters (from Pannaannabiega blog) – I don't want to even think of what is happening during riding. Which is why it is really worth to invest in a good sports bra.
People who are well-padded might lose the additional weight and get rid of a problem. If we are slim and the large bra size stays, we need to help ourselves. I myself was generously endowed and I often put on a normal bra, and only then the sports bra. Then I am 100% sure that I have everything under control ;).
While buying a riding bra we have to stick to the common sense and bear in mind its price. The price usually goes along the quality. Sports bras offered by supermarkets (such as Tesco) are cheaper than others, but they usually do not meet our expectations. They are too delicate and have a poor construction. At a pinch, if you've already bought it you can save the day by, like I wrote above, putting a normal (everyday) bra under it.
If your breasts are small, you can buy a sports bra that looks like a top (usually offered by brands such as Nike, Puma, Adidas). They don't have embedded cups and they are not designed for larger breasts. Instead, they have good ventilation and we don't feel its presence while wearing it ;).
Sports bra, perfectly fitted with built-in cups will be the perfect choice for women with larger breasts. A bra like that is fitted in the girth and the cup. It provides the perfect protection against bouncing breasts ;). Producers who offer such bras, are inter alia: Shock Absorber, Moving Comfort, Panache Sport.
What is more important, is that while buying a sports bra, we should pay attention to the material (from which it is made), whether it is nice to the touch or can cause any abrasions.
It is worth to have at least one well-fitted sports bra. Our breasts will be grateful ;).
Post inspired by E-questrianart: http://e-questrianart.blogspot.com/2015/04/extreme-bra.html