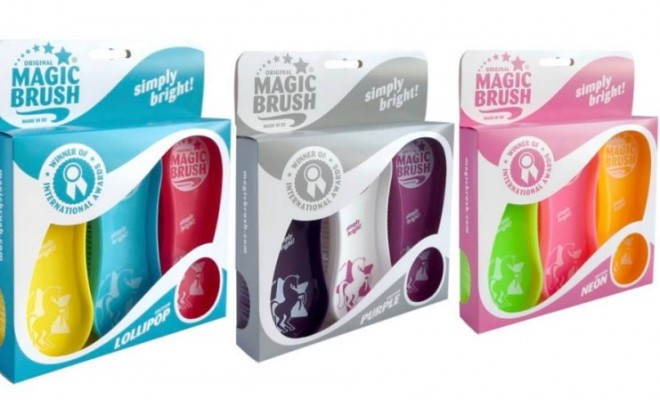 Magic Brush
|
Magic Brush
It may not be a brand new innovation, as we know thesebrushes from the last season, but it definitely is a must have!
Magic Brush is a plastic, modest brush, which differsfrom the traditional "needlers" by its bristle – here we have more denselyembedded needles with point endings.
The brush has practically only advantages – it's cheap (available in sets of 3 pieces or individually for a price less than 5 EUR), itis easy to keep it clean, as it is enough to just wash it with soap and water,or put into a washing machine, but most of all, it is very effective. Itexcellently erase dust, contamination and dead hair. The only disadvantage,which took me a long time to find, is maybe the fact that with time the bristlebecomes dull and it bends.
I strongly recommend Magic Brush, it is one of theaccessories that I cannot do without.
In this season, there are 3-packs available in thefollowing colours:
Tropic – pink, dark and light green

Sugar Shake – light green, raspberry and azure

Petticoat – lilac, purple and pink