Roeckl's gloves
|
One of the most important part of equestrian outfit are proper, decent gloves, which prevent grazes and provide comfort during riding. It is a necessity to stuck up on leather gloves – they will make for us for a long period of time.
Human keeps in contact with an animal mainly using his body. Therefore hands movement is significant in connections between a rider and a horse. We need to remember that gloves cannot divest or impede hands moves or finger's sensation.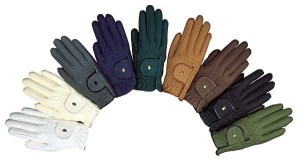 Good question is, which one are the number 1, which one should we choose? Roeckl's definitely.
Those gloves are durable, made of weightless, airy and flexible material.
Gloves conform perfectly to our hands. They are just as our skin. In equestrian store, we can find enormous amount of diverse models.
The most common are Roeck-Grips The Unique Originals which are very stylish and elegant. Those gloves are made from very thin and elastic materials. Despite on delicate fabrics, gloves are very durable and comfortable. Huge advantage is that we can easily launder gloves (in 30 degrees), which is very important for proactive riders.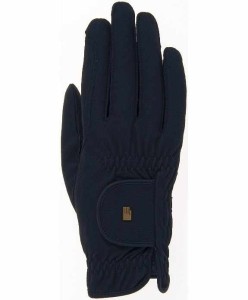 Roeck-Grip The Unique Original