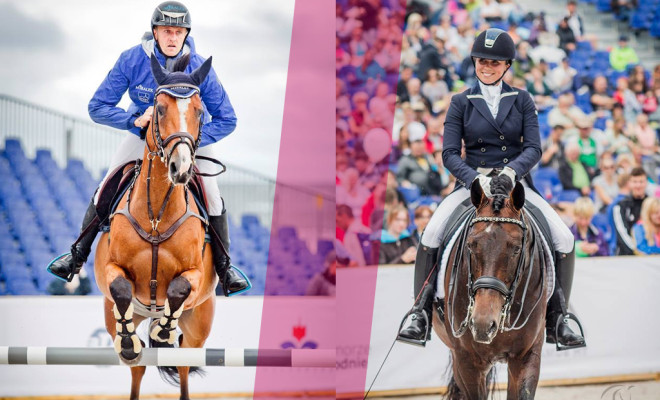 TOP equipment – what do the contestants choose?
|
Some of the biggest and most popular equestrian events are already behind us in Poland, such as Gałkowo Masters, Cavaliada Summer Jumping, CDN Bajardo or BM Horse Dressage Festival. We have been through the competitions' galleries and we know what are the most common choices of the riders and which equipment they choose for their horses. Below we present our analysis results 🙂
Helmet
We are the most keen to buy, when it comes to equestrian clothing or show outfits, good helmets – it is not only an element which is supposed to give us more elegance and professionalism. Helmet, first of all, has a protective function and more often than not might save our lives. In helmets important are the used materials, cambering – thus fitting to our heads, but also ventilation (especially during summer). An additional asset would be the helmet's design, its decorations and finishing. Which helmet is the most popular among riders? You can find the ranking below 🙂
Number 1: Samshield Shadowmatt/Premium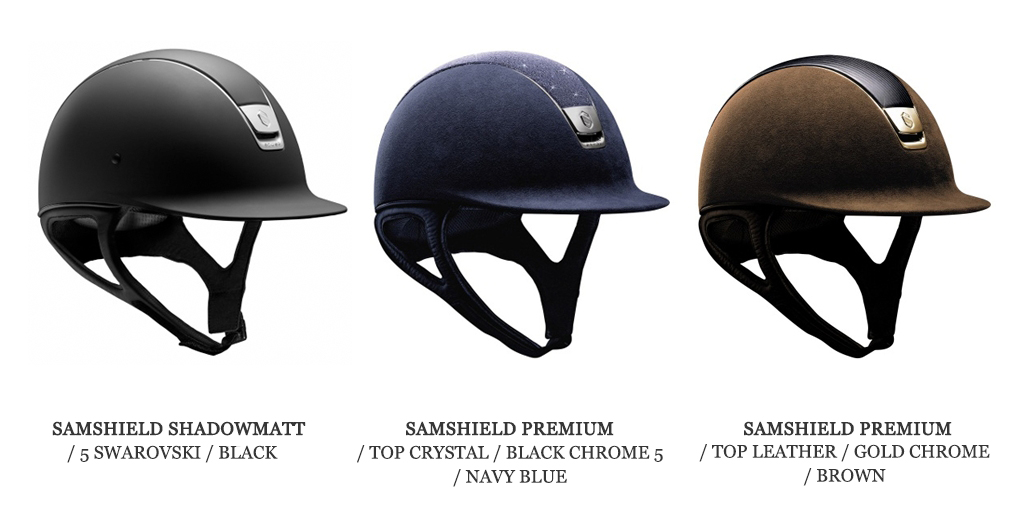 They are used by popular Polish jumpers – Grzegorz Kubiak, Monika Pasik, Sandra Piwowarczyk-Bałuk, Aleksandra Dąbkowska, Krzysztof Ludwiczak, Leszek Gramza and dressage riders – Dominika Bach, Paula Mańczak, Maria Sotek, Julia Bilicka, Mateusz Cichoń, Gabriela Jaworska Mazur, Anna Wojtkowska Teresa Tomaszewska, Alicja Hadryś, Natalia Organista, Olga Michalik, Anna Grygier-Wójtowicz or Beata Stremler.
Number 2: Uvex Suxxeed Active/Suxxeed Glamour
They are used by jumping riders – Jarosław Skrzyczyński, Paweł Jurkowski as well as dressage riders – Izabela Dyrek, Danuta Kosecka, Aleksandra Lesner, Wiktoria Siergiej, Marta Wiśniewska and Zuzia Haber.
Number 3: KEP Cromo Matt/Cromo M/Cromo T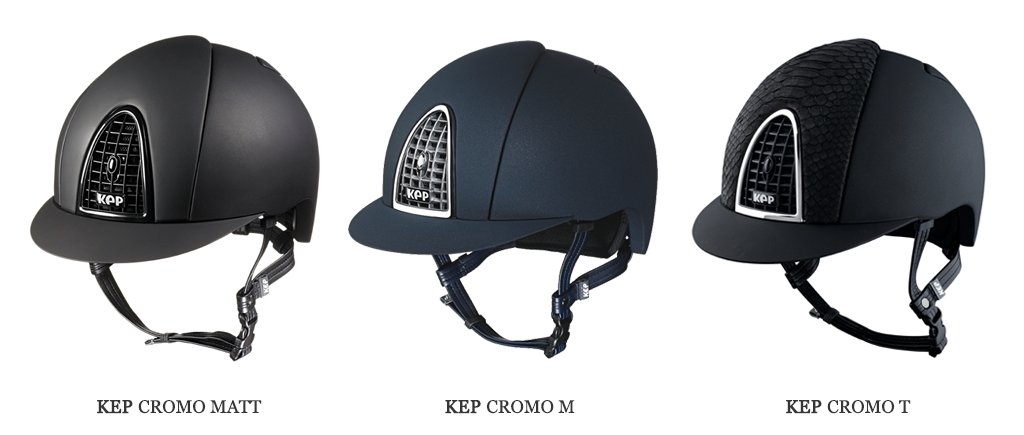 They are used by jumpers – Błażej Gilla, Piotr Sawicki, Wojciech Wojcianiec, Adam Grzegorzewski and dressage riders – Tomasz Jasiński, Emilia Jach, Ilona Janas and Wiktoria Grabowska, but also driving rider – Bartłomiej Kwiatek.
Number 4: Samshield XC/XC-J Carbon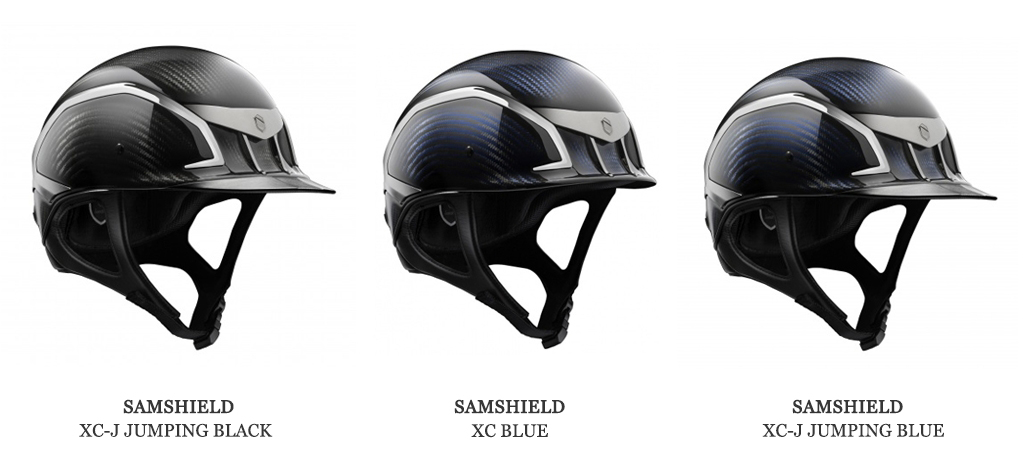 It was picked by jumping riders – Marek Lewicki, Łukasz Brzóska, Aleksandra Zybała, Jacek Bobik, Krzysztof Prasek.
Number 5: GPA Speed Air Evolution 2x Tone on Tone/Bicolor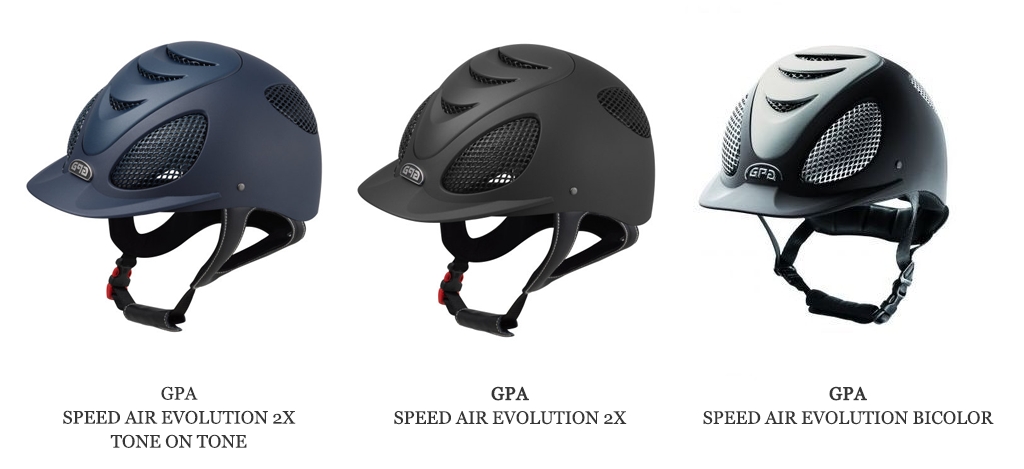 They were chosen by jumpers – Mściwoj Kiecoń, Kasia Bawłowicz and dressage rider – Daniela Kuczkowska.
Footgear – riding boots
The kind of shoes we wear during competitions is the number 2 on our spending list. Perfect jackboots/riding boots or jodhpurs with chaps should be comfortable, properly protect our calves during riding, but also fit us as if they were our "second skin." Most of us pick for competitions shoes of high quality – sewn, not glued, additionally made from natural leather. Everybody knows that shoes speak volume about the person wearing them and they can make us look trim, elegant, even perfect and dutiful (clean, wonderfully polished and shining riding boots :)) or the other way round – we can look forgetful and seem like we do not care very much about neatness. It has been proven that a person wearing nice and neat shoes can seem more trustworthy that people who does not care about their shoes' appearance.
So remember that dirty, riddled shoes with unglued soles should stay in your stable 🙂
Most of contestants have a separate outfit for competitions, which they do not wear on everyday basis. That allows their shoes, helmets and horse's boots to always look perfect 🙂 And what kind of shoes are the most popular among contestants? See below 🙂
Veredus riding boots Guarnieri
Hippica riding boots Paris Extra Grip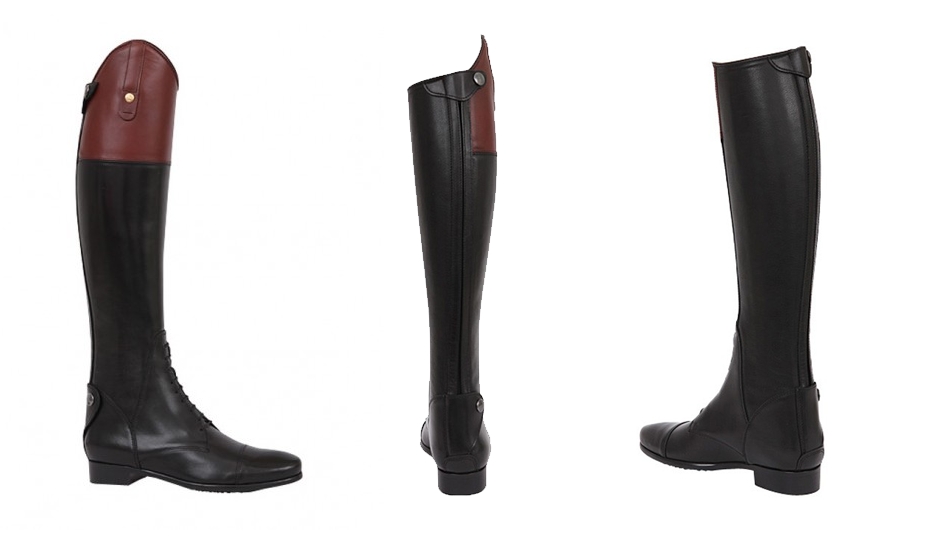 This riding boots became the choice of Błażej Gilla, Mściwoj Kiecoń and Grzegorz Kubiak.
Show jackets
Both in jumping and dressage the riders' elegant outfits are obligatory. We want to look as spectacular as possible, choosing well-fitting jacket, which will not hinder our movements, made from high quality fabric, preferably one that "breathes." What do the contestants choose? We picked a few of such options:
Kingsland ladies' woolen dressage show jacket
This show jacket was chosen by Maria Sotek, Danuta Kosecka, Alicja Hadryś and Daniela Kuczkowska.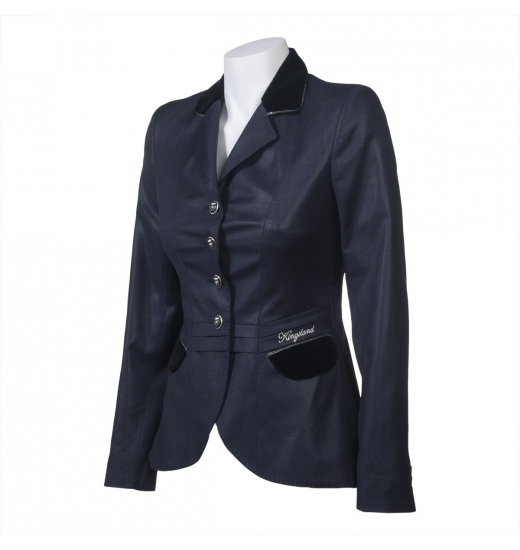 Equiline ladies' long show jacket Cadence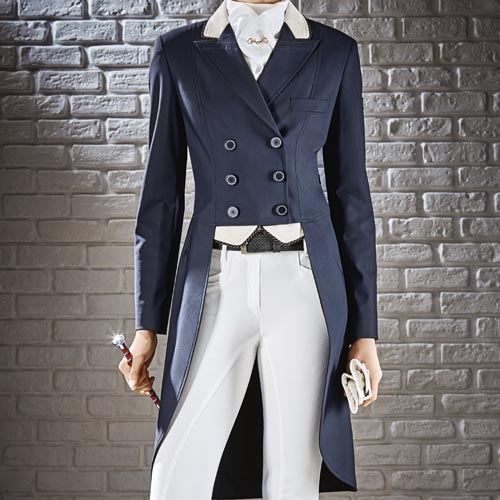 Kingsland ladies' long woolen show jacket

Horse's boots
One of the most important products for horses, especially in the jumping discipline, are boots. Boots have a crucial function – protecting the horse's legs, which are especially prone to injuries while jumping high obstacles. Producers try to exceed one another in designing lighter, more comfortable and durable products. However, there are certain brands that have some advantage on the market, which shows when you take a look on any jumping competition – both international ones and the friendly ones.
Number 1: Veredus boots Carbon Gel/Olympus
They were chosen by Sandra Piwowarczyk-Bałuk, Adam Grzegorzewski, Łukasz Wasilewski, Hubert Polowczyk, Dawid Skiba, Dominika Bach or Jacek Zagor.
Number 2: Equick boots Eshock
They are used by Mściwoj Kiecoń, Łukasz Brzóska, Marek Lewicki or Jarosław Skrzyczyński and Wojciech Wojaciniec.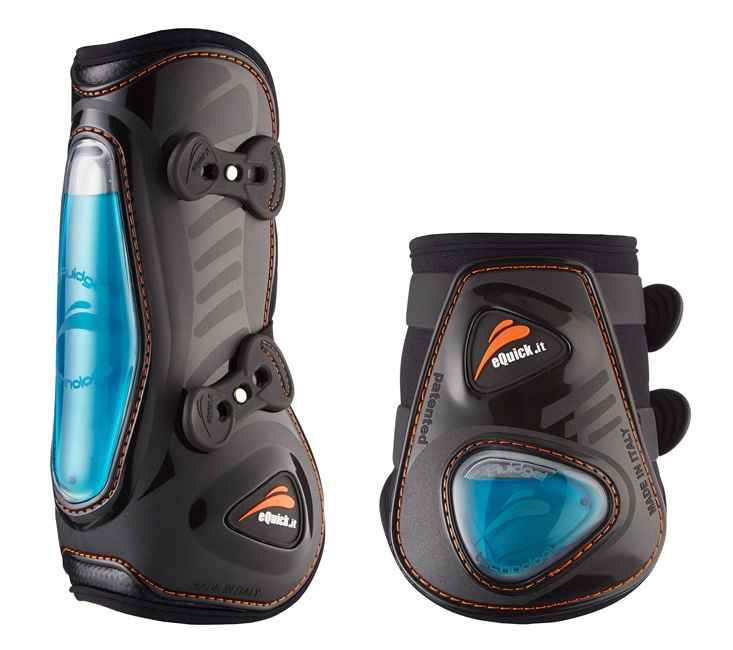 Jackets
Kingsland Classic Unisex
A real hit are jackets designed by Kingsland. Due to their transparency, they are the most common choice among the contestants, because despite wearing them during competitions, people still can see your show jacket 🙂 Additionally, they are very light and they perfectly protect from the rainy weather.
Such jacket was picked by Kasia Bawłowicz and Wojciech Wojcianiec.
Polo shirts
Kingsland ladies' polo shirt LUANA
Recently, Luana became the most popular polo shirt, it is a shirt designed with a thought of upcoming Olympic Games in Rio. Those shirts are available in three different colours, referring to the Summer Olympics 🙂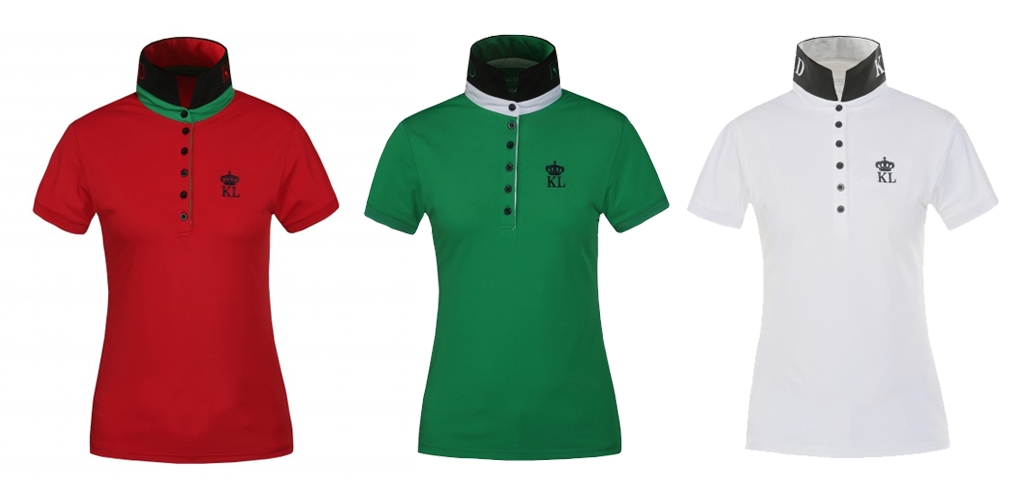 And which equipment do you choose? 🙂