What to do with flo?
|
I don't know what you do, but I don't throw away my flo. They are invaluable memoirs of competitions for me. It doesn't matter whether I was on podium, all of them enriched my equestrian experience. Surely, they got me guessing and helped me realise that there is still a long way ahead of me. They also caused a lot of emotions ranging from happiness to grief. Today, I recall most of those situations with a smile on my face, but they haven't always been that funny ;).
One is sure, it's worth to go on competitions. Really. Many times, the mere fact of the competition being near, mobilised me to work and forced me to leave my warm flat, or car ;). Or to put on my breeches and jack boots during the summer heat.
Along with experience, there was more and more flo. As I already said, I've never thrown them out and I cannot imagine stuffing them in a drawer. As a true horsewoman, I have a lot of equestrian motifs in my house, so there must be some flo as well ;). I constantly look for inspiration and how to manage them, and I always have hard times deciding.
A very interesting and practical idea is to put your flo in glass containers. Problems with dust will be eliminated.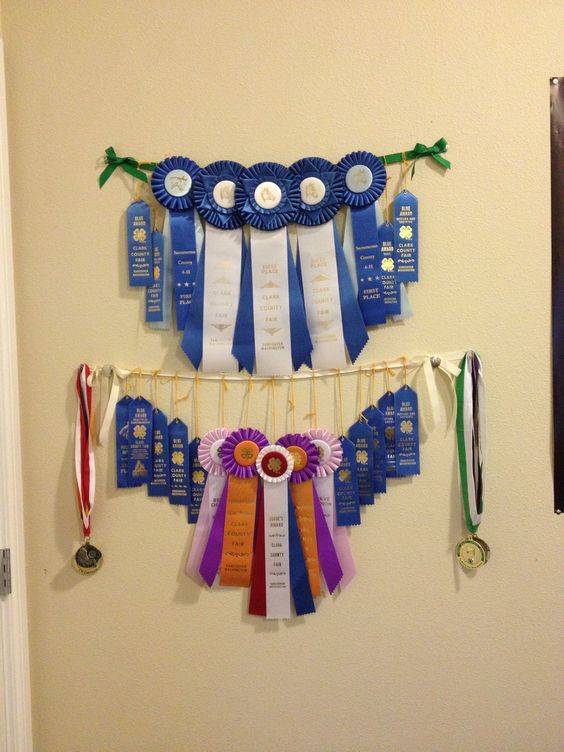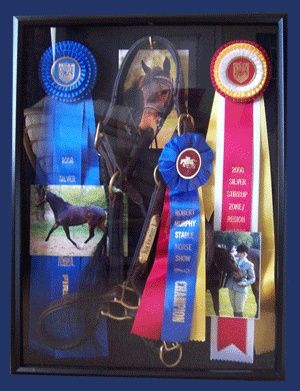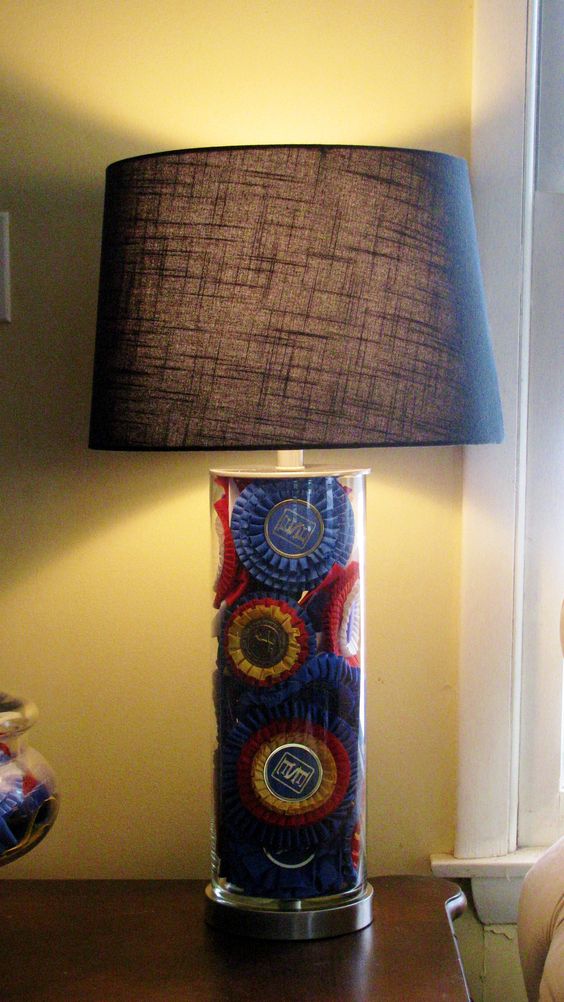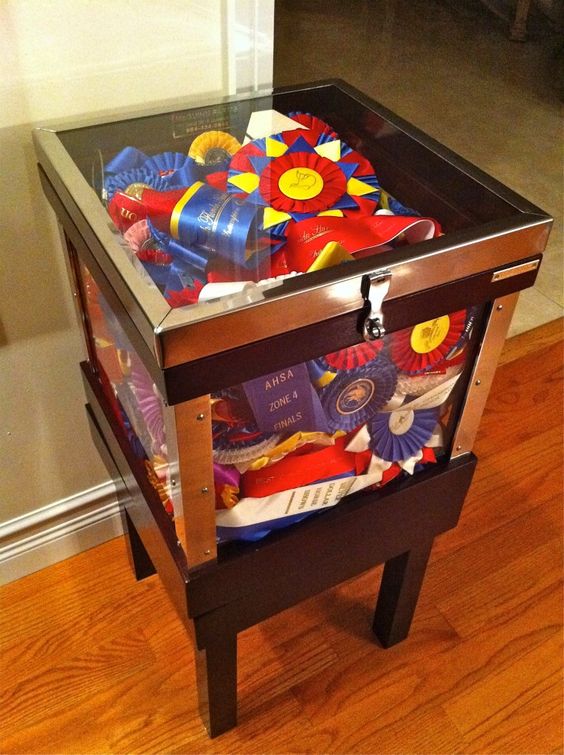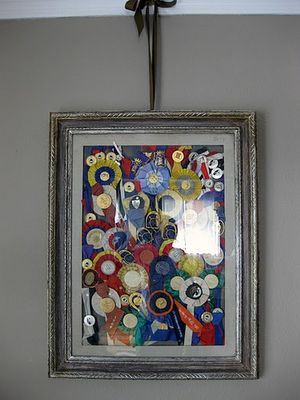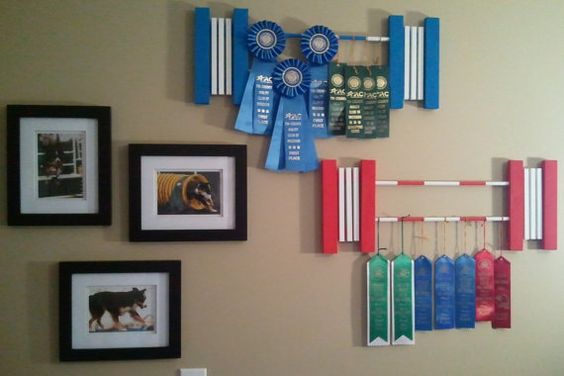 Source of photos: Pinterest