Who hasn't have a grey…
|
… hasn't have a good one ;). My favourite marking is definitely grey one. Pretty much everything matches it. From pinks, reds, yellows to blacks. Marking, so to say, perfect apart from the fact that all contamination are visible on it. That is especially cumbersome during winter, when it's cold and options of cleaning the whole horse are restricted.
I believe that the effect of clean grey horse makes up for all the hardships with cleaning 😉 (or almost all as in our case).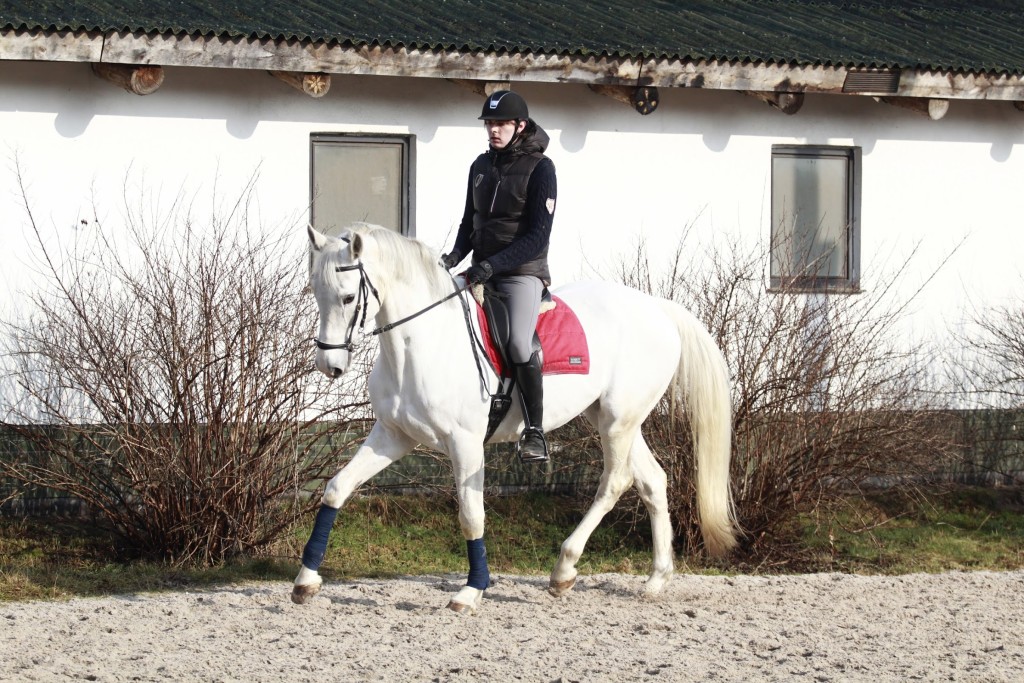 During this almost spring-like weather which appeared in Warsaw's area, we decided on a little training session with this wonderful grey horse. We took him on a dressage ride with red Anky rug and navy blue Waldhausen wrappers. It would be perfect if we had all four, but it's not all that bad ;). I promise, that next time we will have all four.
Andrzej (the horse) tried to pose beautifully throughout the whole session for which he got the promised carrots. His real name is Zador and he has a jumping career behind him. Maybe some of you know him from Cavaliada ;).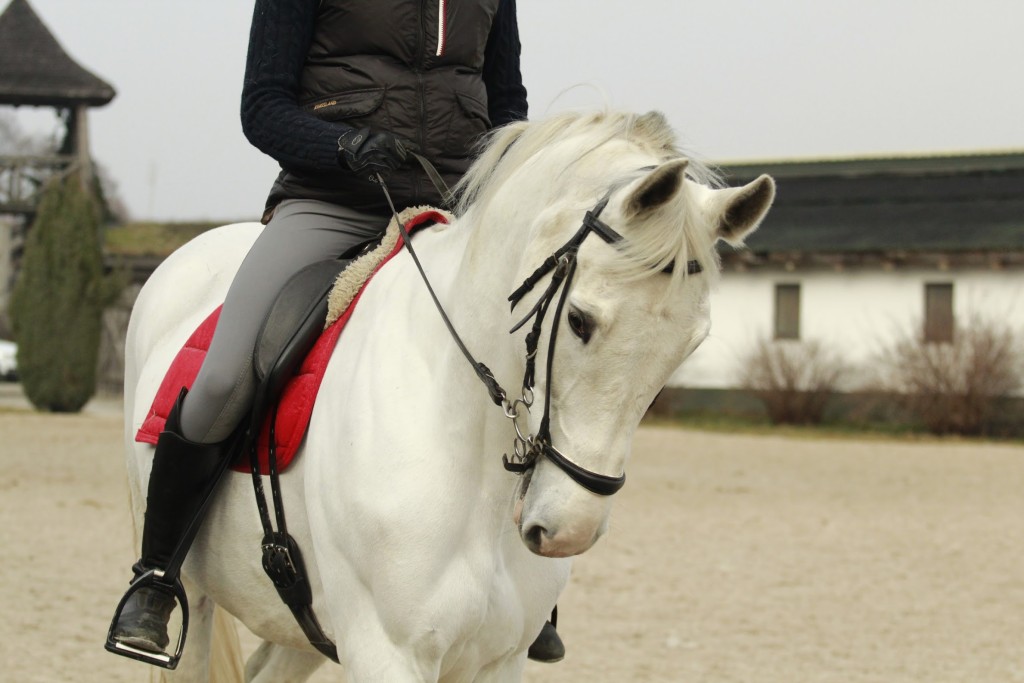 Maurycy wears a vest and sweater from Kingsland, breeches from Pikeur, Samshield's gloves and helmet, and Veredus Guarnieri's jack boots.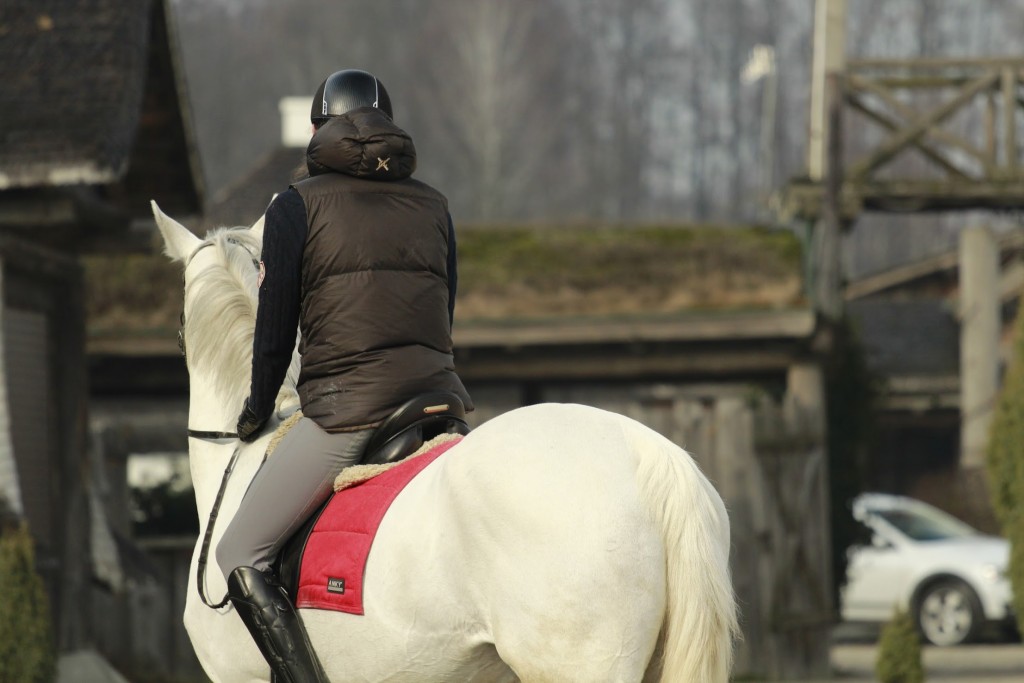 As you've probably notices, Andrzej is a pretty high horse. He has over 180cm in withers.
The dogs have also taken their chance to spend some time outside ;).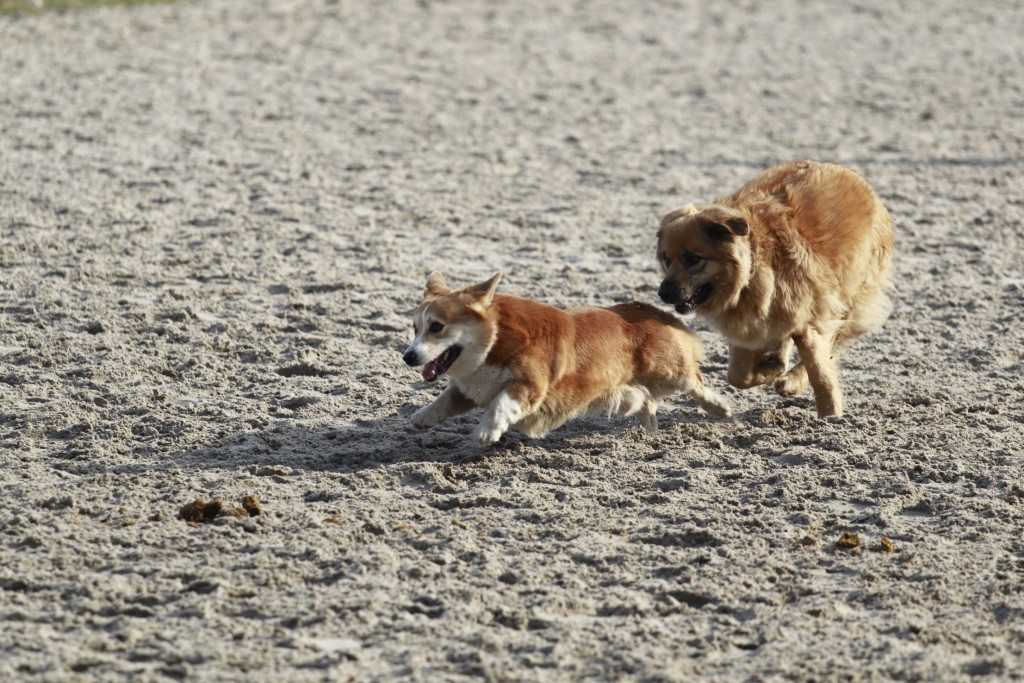 Phot. Barbara Pietras