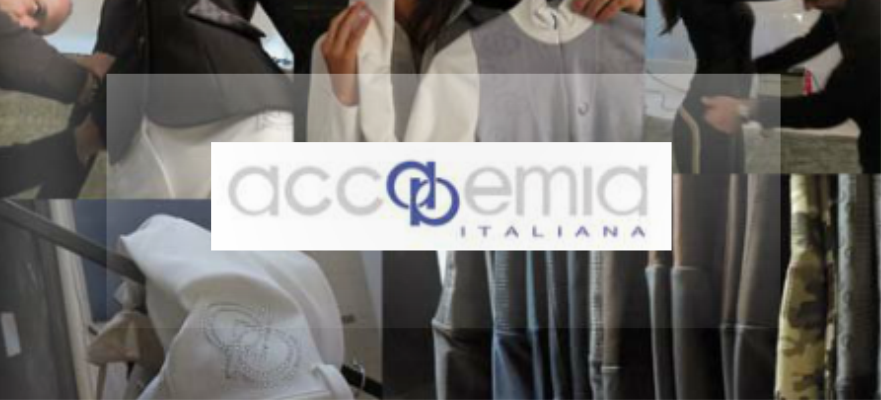 ACCADEMIA ITALIANA- THE MODERN CLASSIC
|
Have you ever wonder, what else can be invented in breeches fashion? Different brands are full of ideas about cut, colour, type of material, patches, height of waist, etc. Certainly, jodhpurs nowadays are very comfortable and functional riding wear and all brands are working, to become the most recognizable and unique on the market.
Eventually all this variety ends and breeches are only the component of the whole riding outfit and they have practical role rather than elegant.
Innovation in this case we can find in Accademia Italiana (not very popular brand yet). Breeches designed by them, bring fresh breeze on the standard jodhpur market. The best thing about their products is modernity being referred to history and classics.
Breeches collection of Accademia Italiana brings to the mind one of the top dressage riders- Valentina Truppa. On dressage tests, she used to wear all black riding clothes, but her breeches always had red stripes on them. It was nothing else like timeless uniform Arma dei Carabibieri- national Italian gendarmerie, dating back to 1814.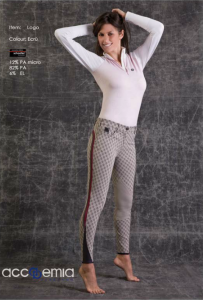 Apart of historical inspirations, Accademia Italiana offers us fantastic colours of the breeches, referring to the world fashion bold patterns, on the patches and whole jodhpurs. Everything all together makes them little pieces of art.