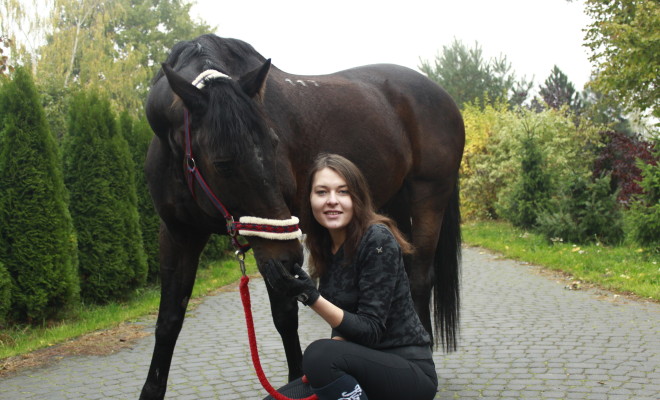 Autumn photo session
|
Autumn has come and the cold weather along with it. Apart from the polo shirt and breeches, we have to pull on something warmer. And here we have problem, because we don't always know what it should be ;). I'll try to inspire you with my last photo session. I present clothes for trainings on a cold, rainy autumn day.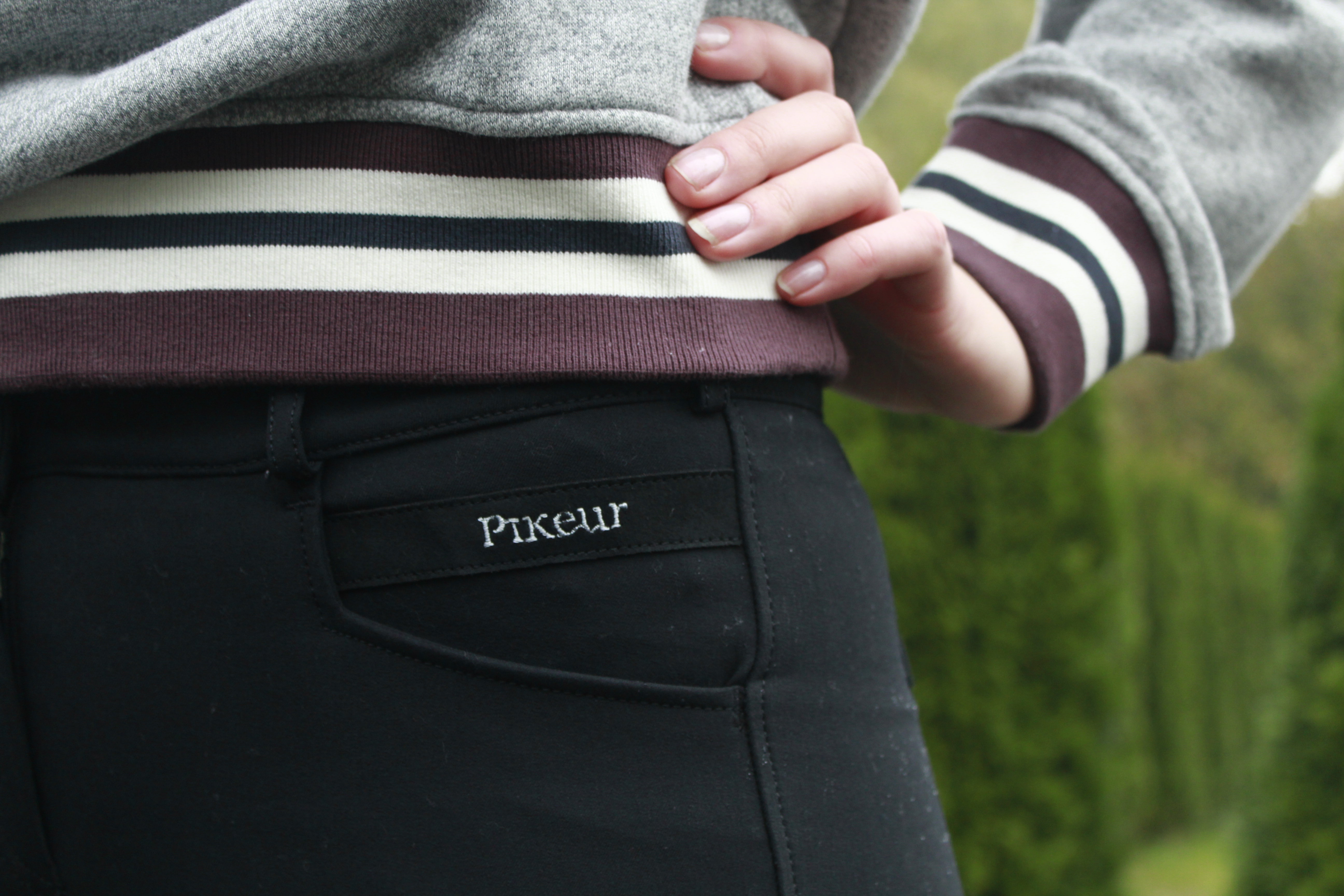 Black Pikeur Candela breeches go first. They are well-made and, what is most important, they're comfortable. I like the fastening on poppers. They seemed a lot more convenient, especially that there are few of them (namely 3) in comparison to the standard fastening (usually a single one). Due to that the breeches have a higher waist. They also have two pockets on the front ;). When it comes to the legs, they have elastic trimming (another plus!).
Its grip provides better contact with the saddle, which is not indifferent to the dressage rider ;).
Now, the Kingsland Celeste sweater ;). Made from cotton with a V-neck. Classic cut which is variegated with fantastic patterns that make it stand out from the other sweaters. Nice to touch and warm. In the picture above I'm wearing the Candela breeches (mentioned before), Sameshield V-Skin Swarovski gloves, and Kingsland socks.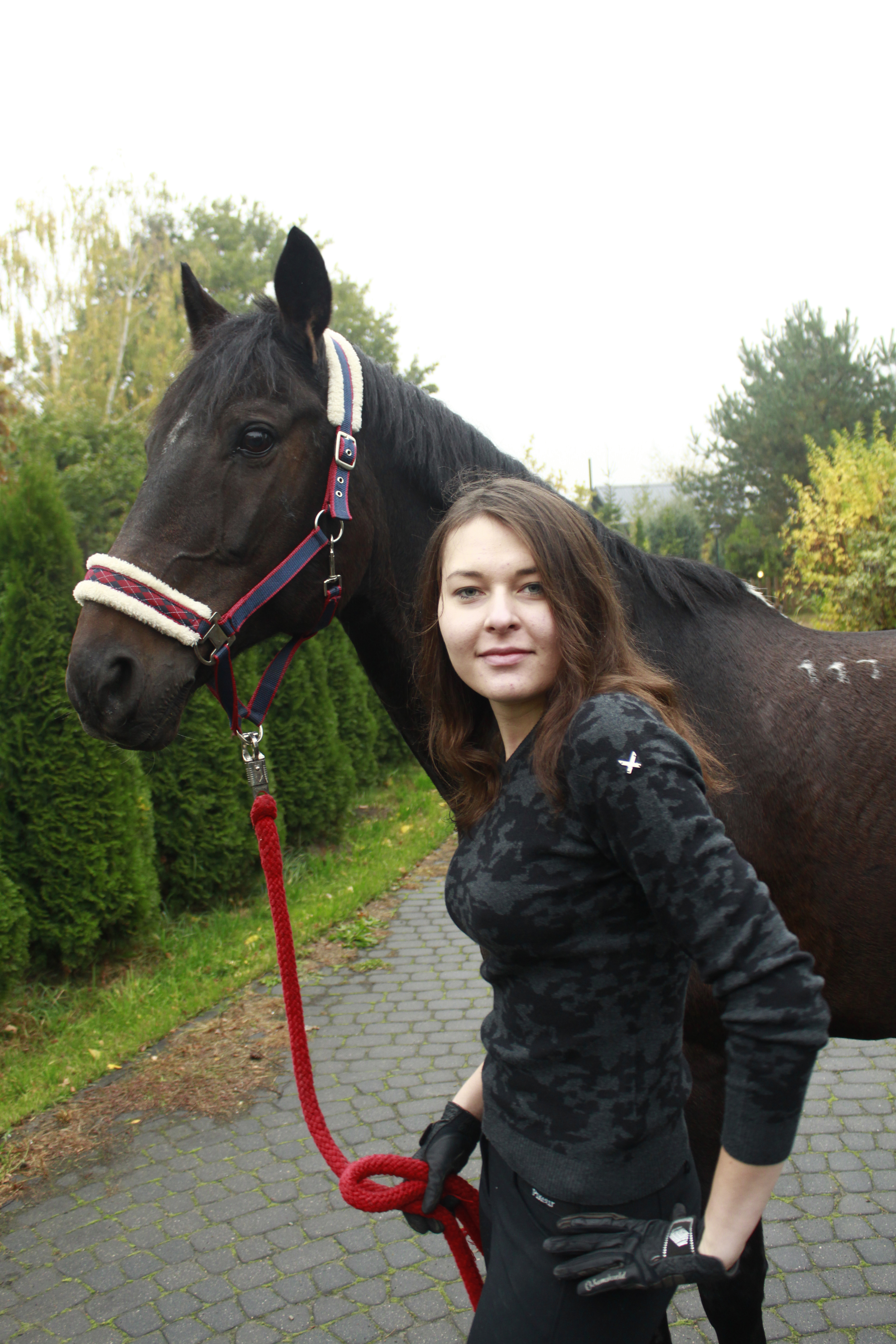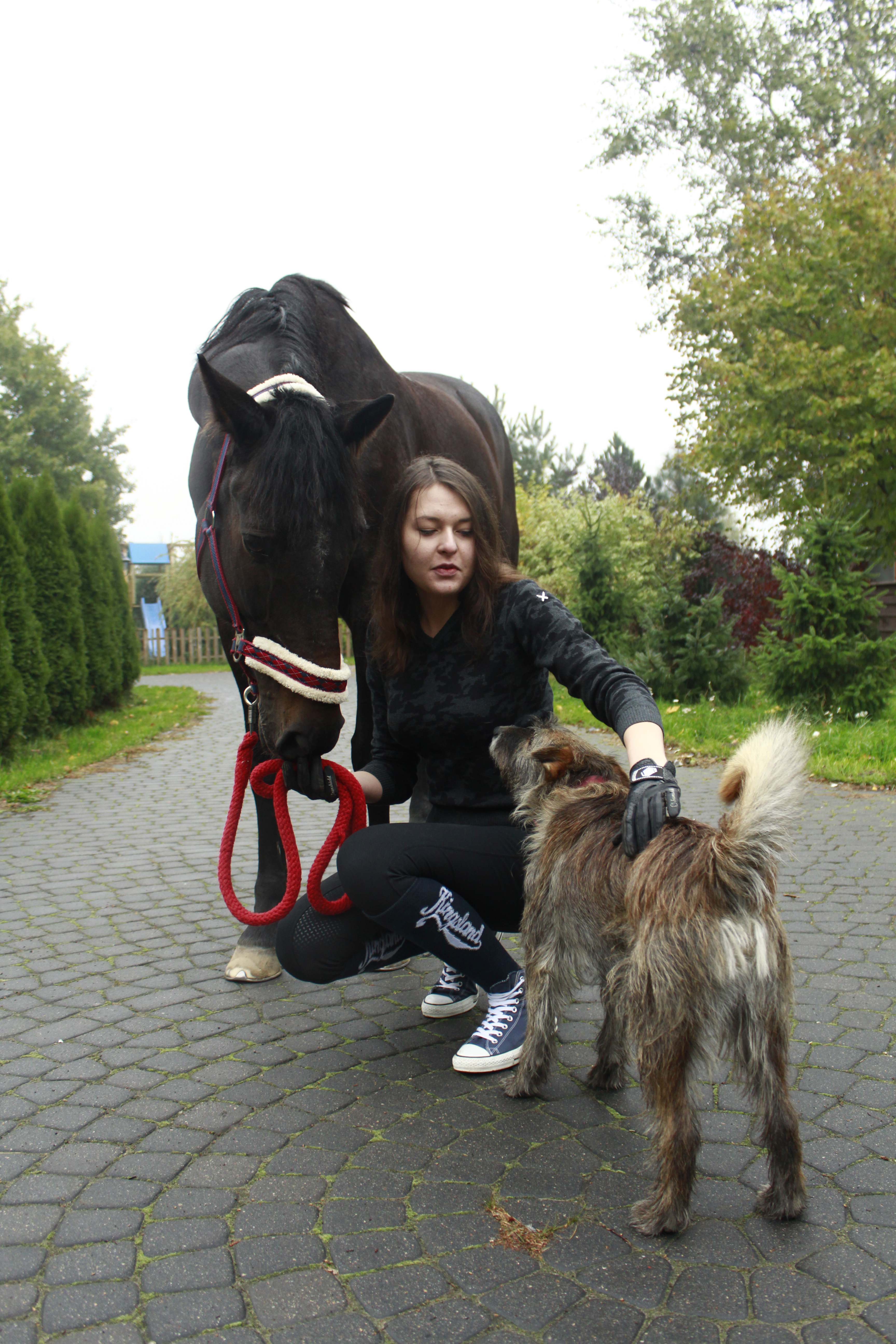 Let's take a closer look at Kingsland Cameo sweatshirt ;). Perfect for trainings on colder days ;). It has the trendy patches on elbows and the irreplaceable hood. It was made of the "french ferry" type of material and is lined with brushed firbe, due to which it's soft and warm. I don't know you like it, but I find it awesome to have ;). You can definitely wear it outside the stable.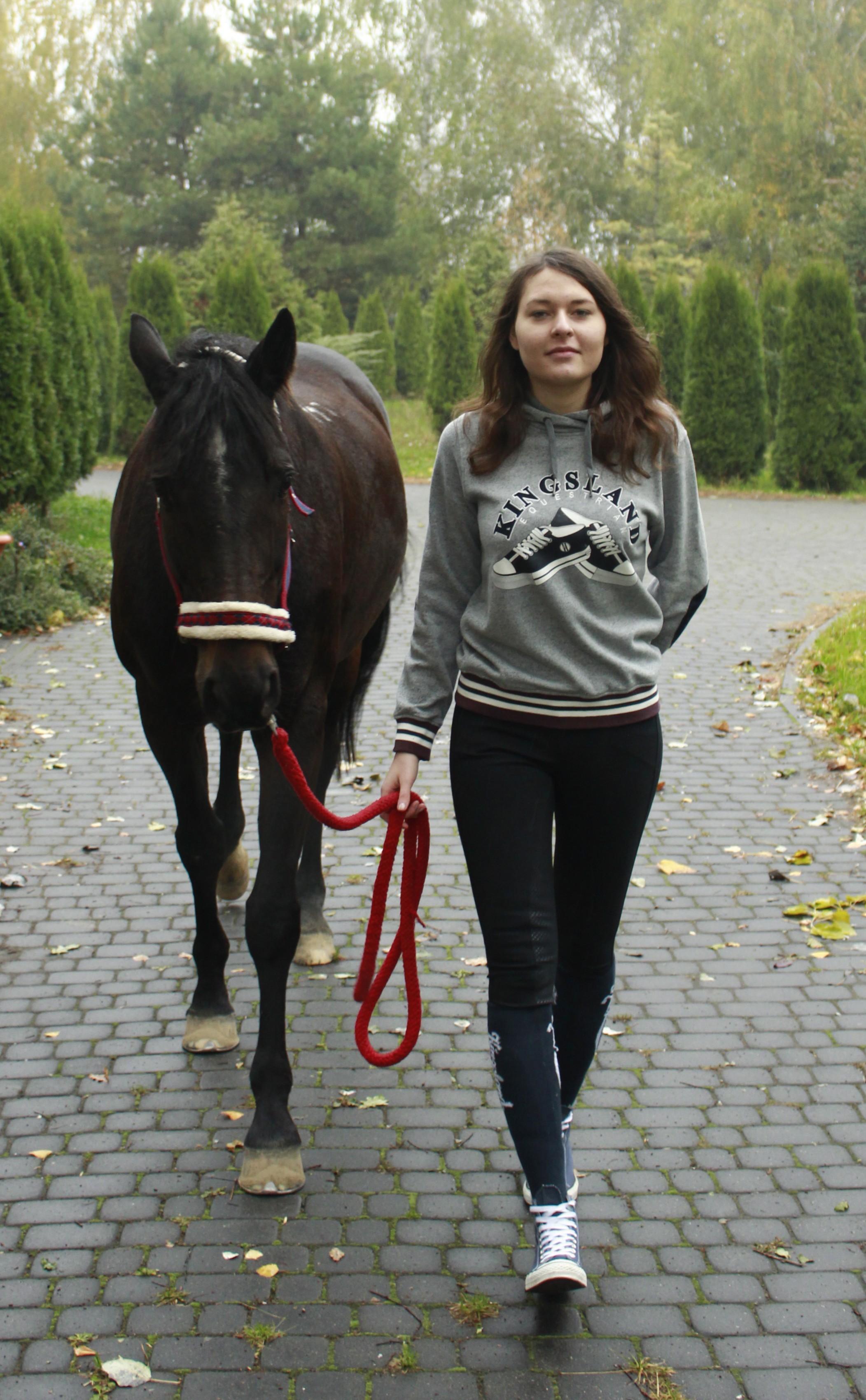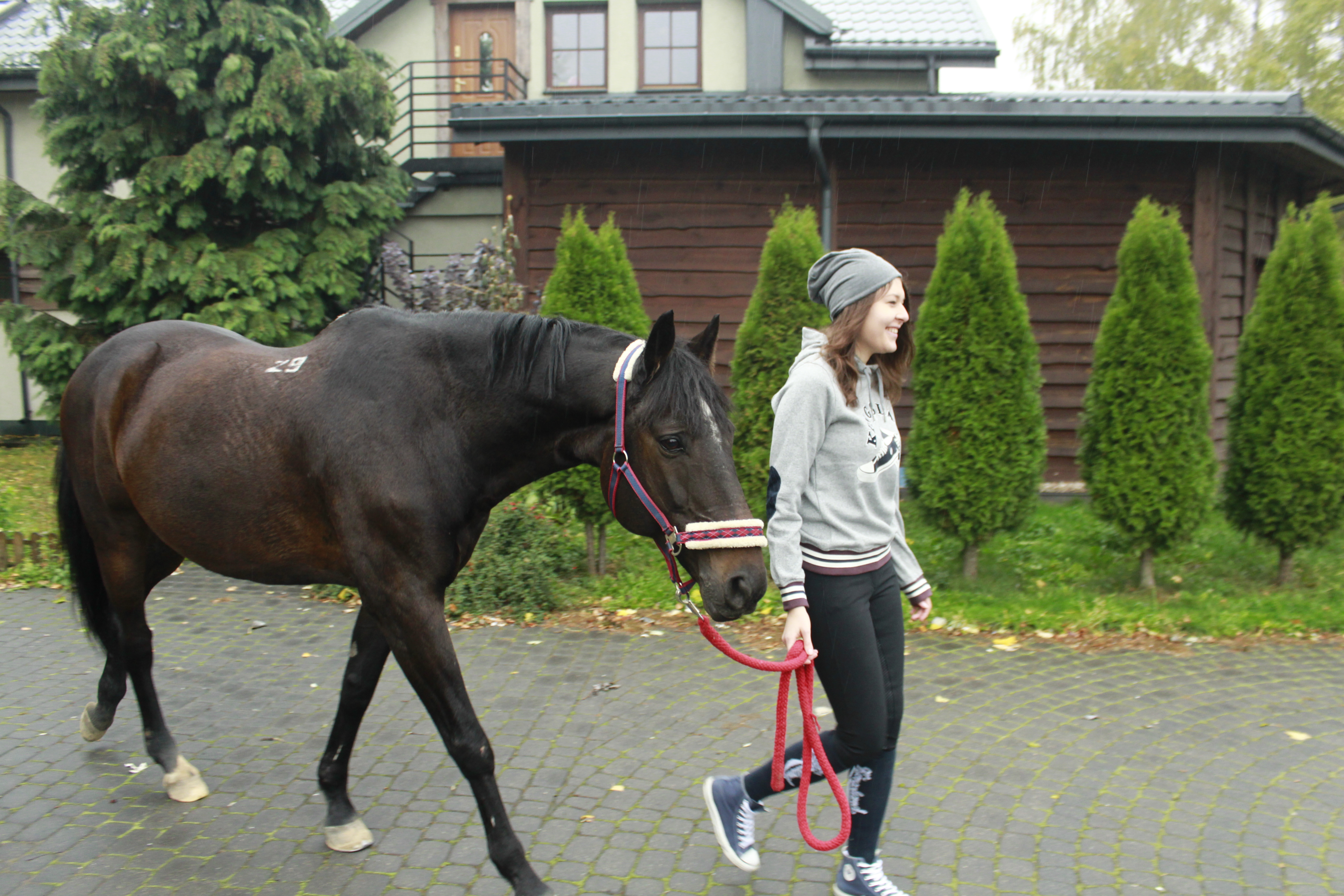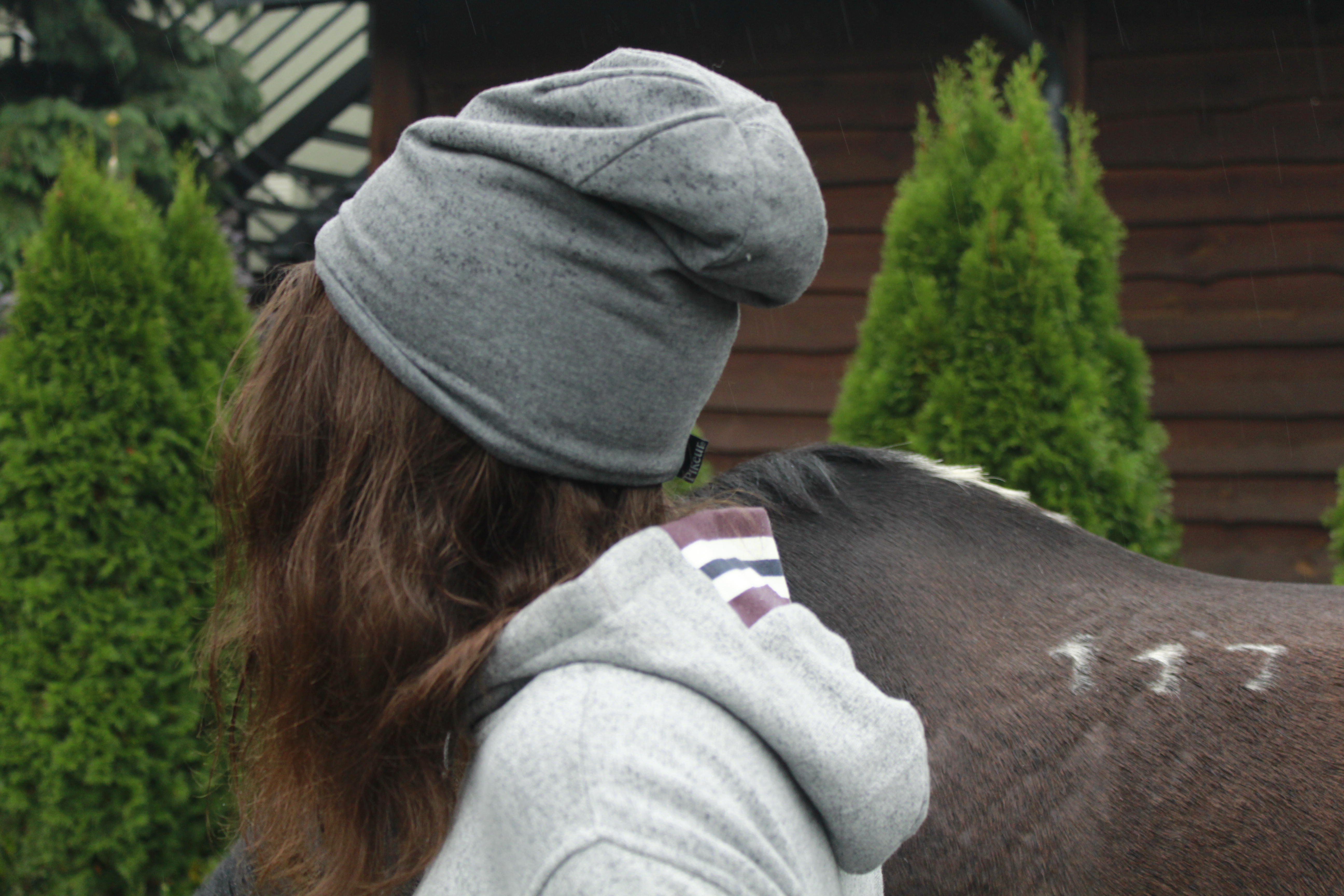 Are you looking for a cool cap? Pick the two-sided Pikeur cap ;). You can wear it on both sides, and what is more, it has a great cut ;). I like when trends of the fashion world enter the equestrian world.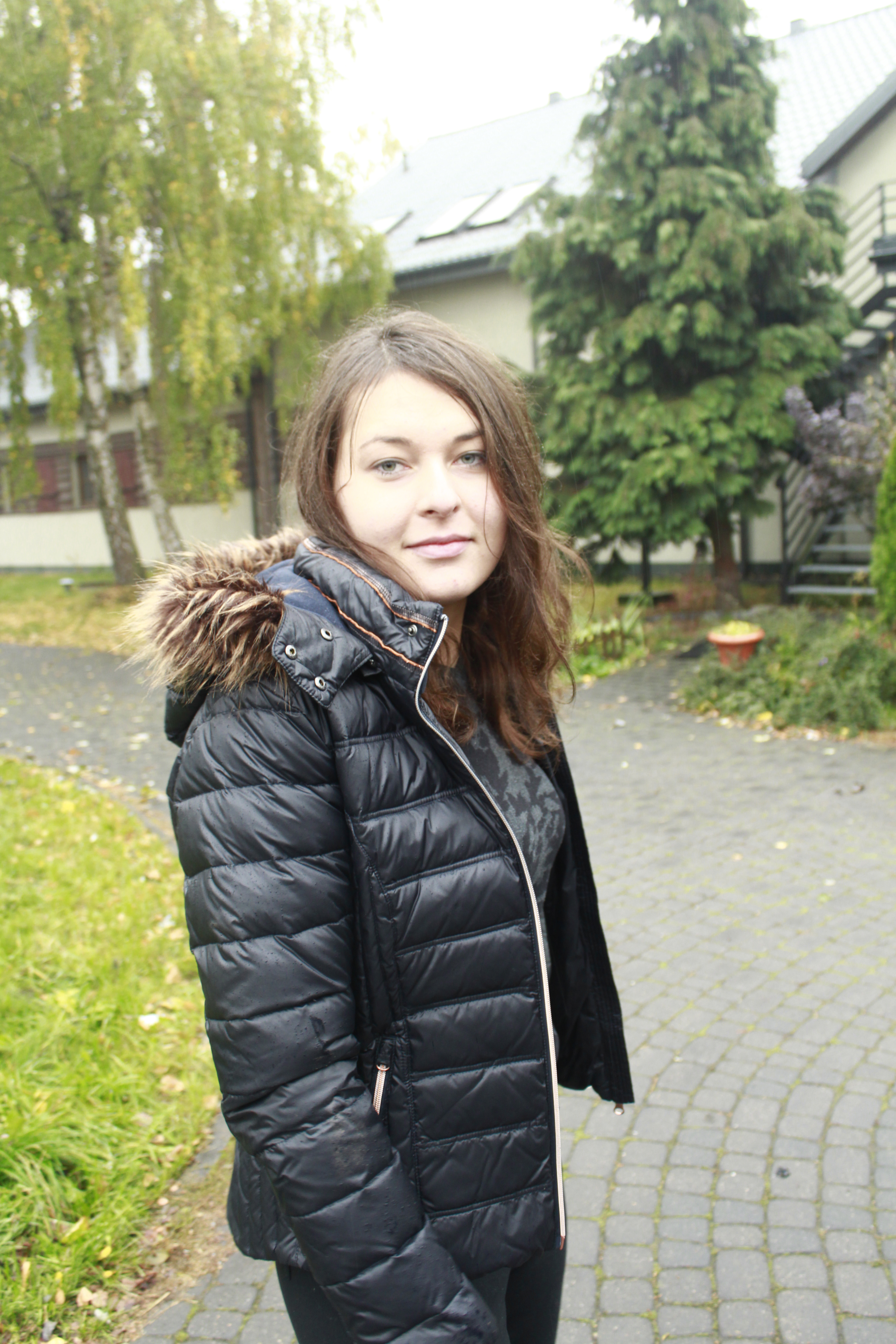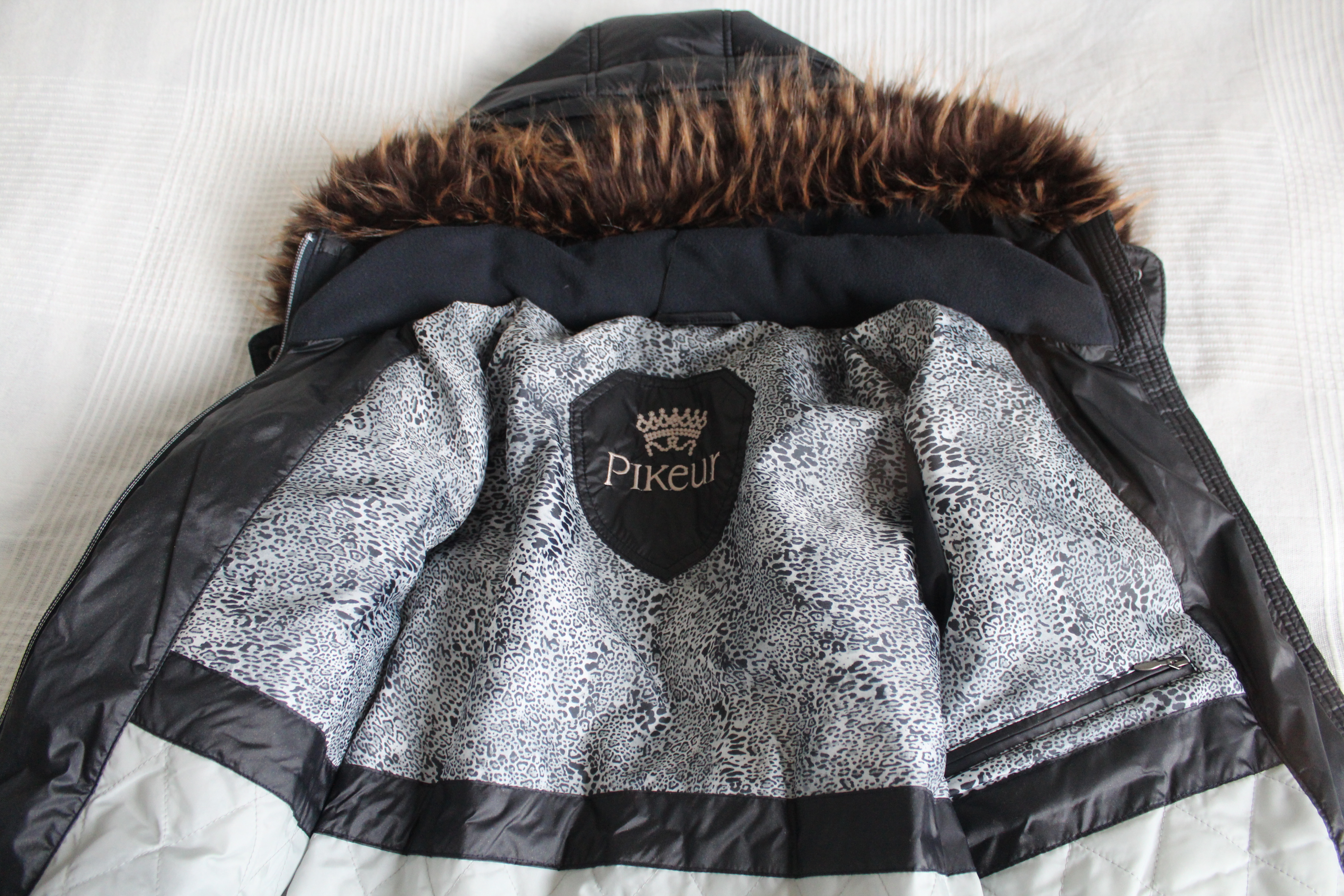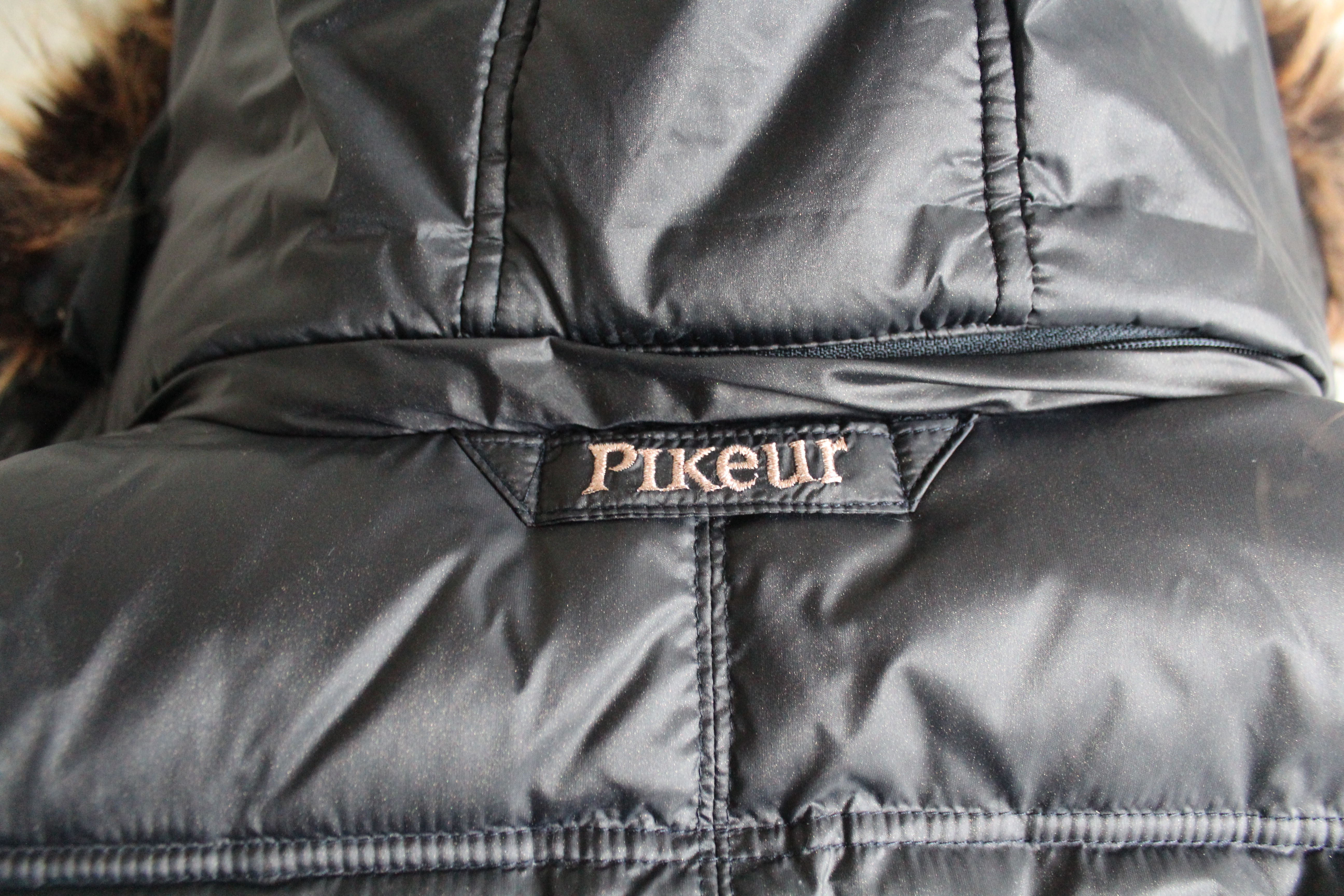 The next fantastic thing is the Pikeur Nanita jacket. This jacket has everything that is characteristic for the latest Pikeur collection ;). It has a slightly shining with brocade material and a detachable fur. It has 3 pockets, two on the sides and one on the inner side. Seemingly grey jacket has a hidden "wow effect" ;). From the inner side, the producer placed the panther pattern, which gave the jacket some character.
One of the many advantages is its solid workmanship. It's padded with a mixture of down and feathers which gives the perfect warming features.
The perfect sets for trainings on cold days ;).