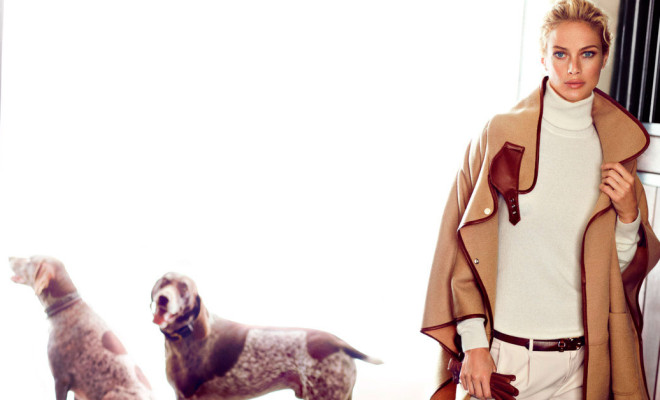 Bring the equestrian motif to your wardrobe
|
One of the hottest trends in fashion are clothes with an equestrian motif. It will allow you to bring horse-back riding at least in some part into your everyday life ;). I'll present 7 items, which will help you get the riding look. 
Jackboots
Probably it is the very first thing you'll think of, when you would want to bring some equestrian style into your wardrobe. Wearing jackboots to a dress might be enough to help you get the look of a stylish horse lover. On less official occasions, wear them with jeans.

Shirts with collar
Preferably, in simple colours: white, beige, navy blue, black. As you can see, you can experiment with them and choose some accessories accordingly to their character. Pearls would definitely be suitable ;).
Charming bracelets 

NośKońskiWłos
Bracelets are one of the most versatile accessories. We can wear them to, practically, anything, not to mention their bewildering variety and different prices.
Breeches

After the jackboots, second most characteristic item of a rider ;). Not to mention the comfort of wearing.
Neckerchiefs

A versatile accessory that is very feminine ;). There are many ways of tying the neckerchiefs, so you'll never get bored with them.
Jacket

One of the best investments in your wardrobe. You can wear it with dresses, skirts, trousers etc. Combine it with various accessories, but remember not to go overboard.
Leather Belt

A practical element which will bring a bit of equestrian style to your wardrobe ;).