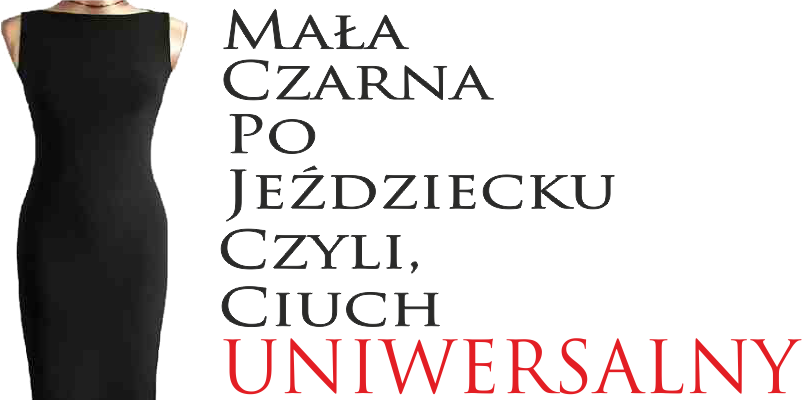 EQUESTRIAN 'LITTLE BLACK DRESS'- ALL-PURPOSE GARMENT
|
It's so nice to have a look on all these stylizations… Some of them makes my hands shaking and increase my unbridled desire to get everything from the whole outfit. For my misfortune, it happens with every other styling Considering, that clothes in them not really repeat, in order to have them all you need to have a huge wardrobe and loads of money. Unfortunately, the reality is a bit depressing, and you realize, that it's not possible to find such a massive closet
There is no need to give up your dreams about looking good. Sometimes, even one perfectly chosen thing can fit both- a track suit and an evening dress. The point is, not to choose clothes to stylization, but choose stylization to the clothes. With a little bit of imagination, you can create 3 completely different outfits, with help of one piece of garment. In my case, it works really well.
For all of them, who are afraid of experiments we present ALL-PURPOSE CLOTHES.
I wouldn't discover America when I say that multi-purpose clothes are in universal colours (shades of white, grey, navy and black). We will stick to them today.
Let's start with the HATS.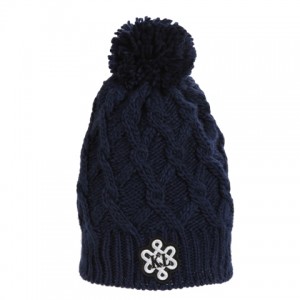 Classics. Kingsland Crowley and Winnfield. They match everything and I don't need to persuade you about it, as they've been in few previous stylizations.
SWEATERS, JUMPERS & T-SHIRTS
 There is nothing like a good old v-neck sweater. You can wear it on top of competition shirt or when you go to a theater and even for visiting your granny. What more could you ask?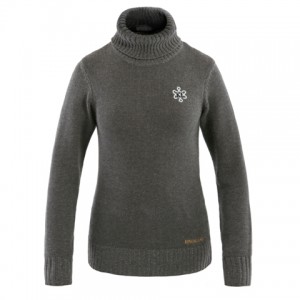 Polo-neck sweater is a must in any wardrobe. You can wear it on 1001 ways. Under a jacket, gilet, coat, whatever. It will always look good.
Despite appearances, competition shirt is really multi-purpose- apart of wearing it under show jacket, you can have it with your casual jacket too. I personally think, that stand-up collar looks better than normal collar, and it's a higher level of elegance.
JACKETS AND TROUSERS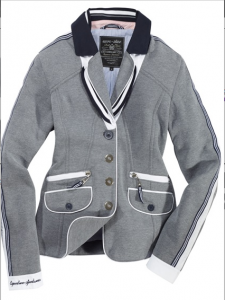 This knitted jacket is a real treasure. You can wear it with 'Boyfriend's' Trousers, 'Smart Casual' trousers and with breeches as well.

 For example, this denim breeches will look really good with the jacket above. But you can also have them with Emu boots and checked baggy shirt. Actually, they will look great in ANY styling.
JACKETS AND GILETS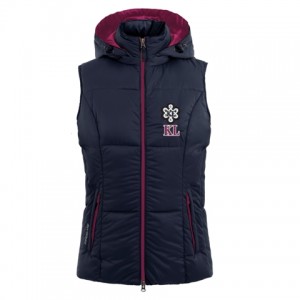 What else do you want from life, if you're wearing this duck down waistcoat? It's warm, comfy and stylish of course. Classical navy with a hint of amaranth will be in the top ten of the most useful clothes this season (and in next 5 seasons). You're going on jumping clinics- it goes with you, skating- take it, long car journey in the spring- the same, autumn and winter- no problem. It's always and all about. On the jacket, on polo neck, for cold, for warm.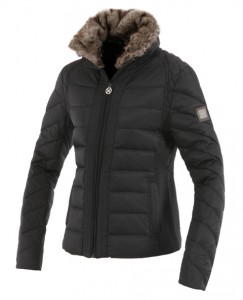 Pure classic. For dressage, for jumping, for the business party, evening sushi with friends and also for walk the dog.
 For everyone who is permanently freezing on the lower parts of the body. In this long coat, you can teach riding without covering yourself in 10 fleeces rugs and if you want to ride, go for it- just remember to undo the rear zip. Go back home, take your coat off, wash it and dry it- when it's all done you can wear it with a tunic and high-heeled long boots and then go out.