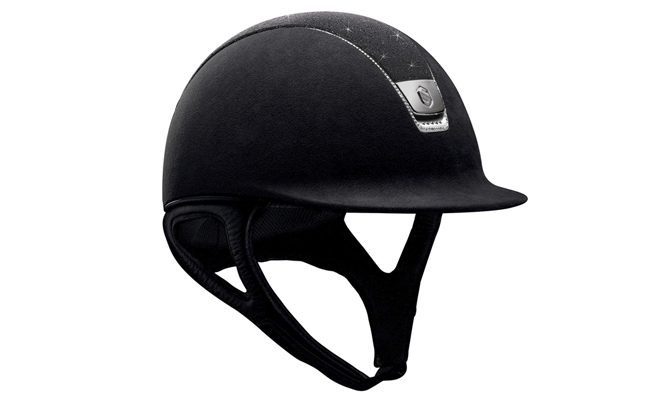 EXPERT OPINION: KLAUDIA SIARKIEWICZ ABOUT THE SAMSHIELD PREMIUM HELMET
|
We've asked Klaudia Siarkiewicz- Polish Champion of Young Riders in 2009- for opinion on Samshield riding hat.
Style is very important for me, not only in show jumping competition, but also every day. As we all know horse riding is demanding and difficult sport, so the equipment we use have to be perfectly fitted and meet the highest standards of comfort.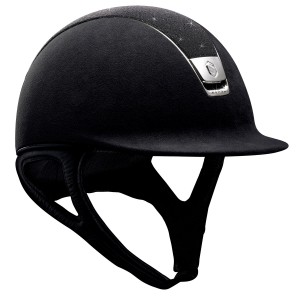 That's why everything what I wear, apart of looping good, must be functional. Samshield is precisely like that- well designed, elegant, classic and very flattering. For me the big advantage is possibility of basically full personalization. Beginning with the colours, type of material and ending on Swarovski crystals. It's so nice to have something distinctive and unique in the massive amount of riding stuff on the market.
From the practical view, to be honest, that's the first hat, which I don't feel on my head. Most of helmets, which I've used before, was badly fitted. They were squeezing my head and causing headaches. I don't have that problem in Samshield due to specially designed open space to not make the direct contact of forehead with the shell of hat. The space is important for one more thing- ventilation. System of invisible from the outside holes provides perfect air circulation.
There is another point, which I can't ignore- changeable inserts.They're responsible for the ideal fitting of the helmet. You can take them off whenever you want and wash or replace, which helps to keep the hat clean and comfortable.
Without any doubt I recommend this helmet, coz in all aspects (elegance and use) it is top shelf product.