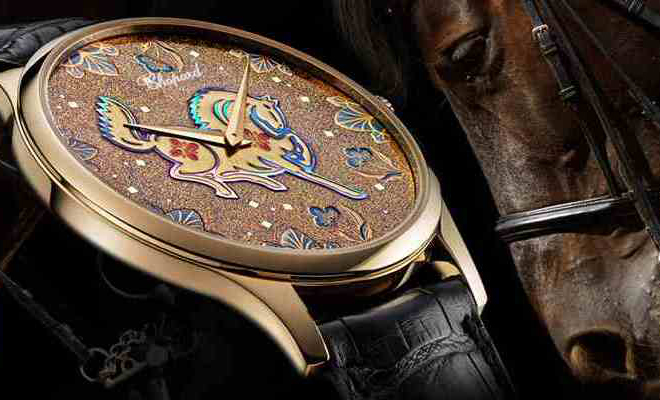 Fashion for TIME
|
źródło głównego zdjęcia: http://iwmagazine.com/new_watches/chopard-l-u-c-xp-urushi-2014-year-of-the-horse-special-edition/
Everybody has a different track of time. Some people live in permanent stress to being late (like me), even though they are never late and in the morning they wake up 1 minute before alarm clock. For the others the time could not exist- they know it does, but they don't treat it as something what can direct their lives. They live their own undisturbed rhythm, they're always late (exactly like my husband). But… everyone wears a watch. The first group to make sure they're always 5 mins before they suppose to and the second group to… have a nice watch on the wrist Regardless of the role that the timepiece plays in your life, it's important to express a piece of you. That's why thousands of companies offer us millions of designs and models of watches for different functions. Rolex and Longines are sponsors of equestrian sport and everyone who wants to have horsey watch- will have it.
You can find it here 😀
Which one do you like the most?