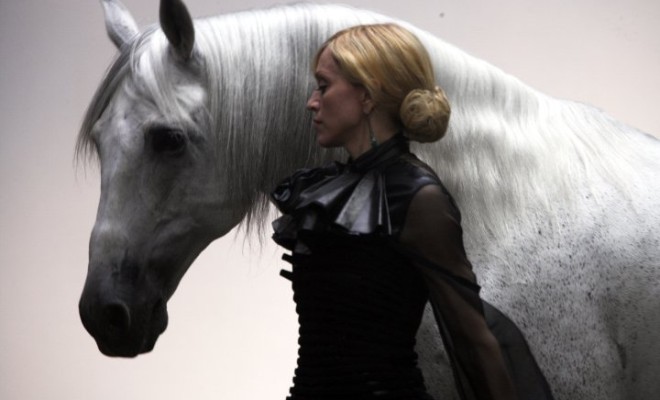 Madonna returns to horse riding after 11 years
|
Madonna is a well-known enthusiast of horse riding. She discovered horse riding while living in the English countryside with Guy Ritchie.
The fact that she has undergone training is confirmed by a photo added by her on her Instagram account. It took place in one of the New York stables. It is also known that her son inherited this passion from his mother.
57-year-old mother of four children also shared videos from the training taking place in one of the New York stables.
In 2005 Madonna broke 3 ribs, collarbone and arm. She fell off a horse that was a gift from now ex husband. As you can see, the singer's love for horses has won and she enjoys horse riding again. Today, she can share her passion with the youngest son ;).
It was not her first fall. She has fallen before on her friend's property. Paparazzi scared her horse while unexpectedly emerging from bushes. But that fall ended without major body damage, resulting just in few bruises.