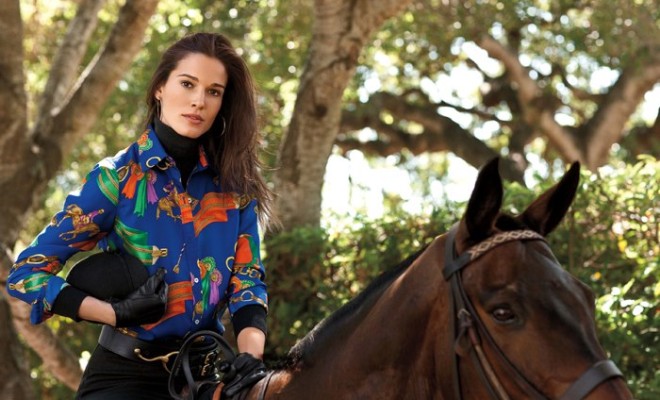 Equestrian fashion faux pas
|
Fashion faux pas happens at all times and all occasions, especially in the equestrian world, where neat appearance plays an important role. I have gathered some of the most important positions that you should try to avoid, not only during competitions, but also during the everyday trainings.
Avoid:
Loose hair (use various types of updos – a pony tail, plaits, etc.)
Excessive make-up
Holey gloves
Deformed show jackets (crumpled etc.)
Battered old shoes
Falling chaps
Clothes made from poor-quality materials that restrain your movements
Strappy tops
Low necklines, tight shirts (they are supposed to be tailored)
Dirty riding boots (especially during competitions)
Too loose clothes (they disenable your coach from telling your hips position, hide the "hunch" etc.)
Bra that does not control the bouncing breasts (rapid up-and-down movements decreases their appearance)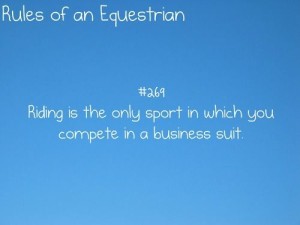 Too long jackets, coats, show jackets that the rider sits on during riding
Unzipped sweatshirts
Long scarfs, neckerchiefs that might untie and scare the horse
Bridle in saddle in two different colours
Breeches with darker grip than the material (it makes you look fatter!)
Too much jewellery
Get inspired!