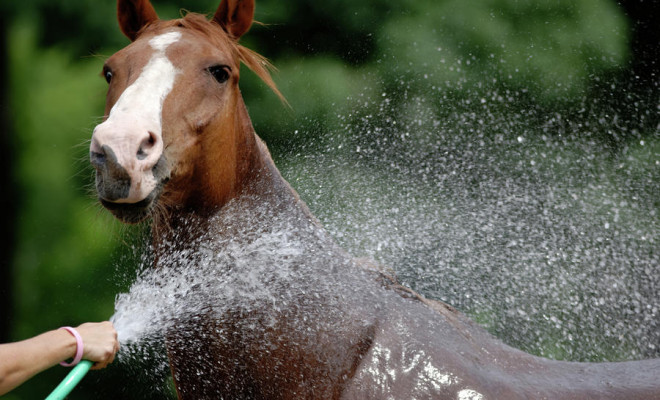 MUST HAVE – cosmetics for equestrians
|
A vast range of horses' cosmetics is avaiable on the market. We can find shampoos, conditioners, detanglers, and shiners for crest and tail, slackening, cooling, warming-cooling embrocations, oils, and ointments for hoofs (also brocaded and colouring), cleaning handkerchiefs for nostrils and eyes area, and, at last, horse's perfumes – insect repellents. Have I forgotten something? For sure! It is impossible to name all the care products we can use on our horses, as well as it is impossible to name all the brands that offer those products.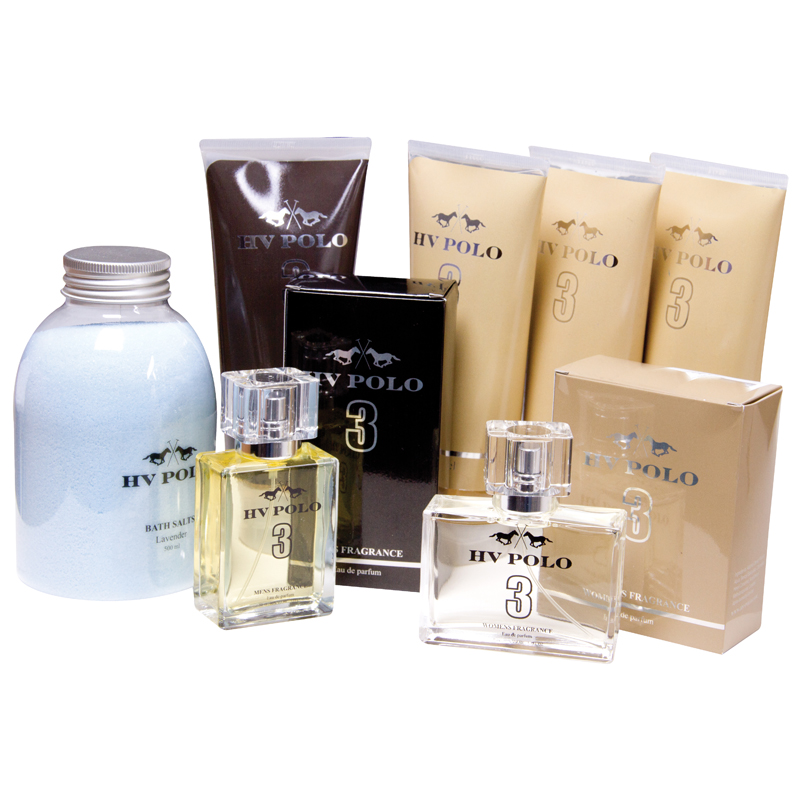 Caught in the middle of the shopping fever, among all those cosmetics for horses, we may forget aobut ourselves. But the equestrian brands have also thought about us – the equestrians! In the equestrian shops' offer we can find many interesting "human" care products and cosmetics. The HV Polo brand has a whole range of luxury cosmetics – in their offer we can find bath salt, hand cream, body lotion, shower gel in both male and female version, and perfumes – for him and her. The fragnance notes of those cosmetics refer to those things that are associated with horse-riding – simplicity, elegance and elitism. Since we are using the luxury HV Polo products, we can also invest in buying an elegant towel with an equestrian motif of the same brand, available in four beautiful colours. As usually, my favourite is the pink one 😛
If the fragrance of "luxury and elegance" is not enough and you want the stable and horse's sweat smell to stay with you for the whole day, the American brand The Library of Fragrance meets your expectations. In their offer you can find perfumes that smell of sweet, fresh and a bit earthy scent of hay, heavy smell of a used, warm leather saddle, bitter-sweet smell of a leather whip that brings to mind the times of decadence, and at last the mixture of those scents, meaning – the smell of the stable – fresh hay, horse's sweat and organic.

A very interesting proposition for the equestriennes is a product of the Leovet brand, known from the production of cosmetics for horses. Silhouvet Anti-cellulite spray is a cosmetic that takes care of the appearance of our buttocks, thighs and calves. We put it on the inner side of our breeches in the problematic parts of hunkers, thighs and optionally calves (we have to repeat this operation after every washing). When we train, our skin produces temperature, thanks to which the active substances contained in the spray are perfectly absorbed and help eliminate the cellulite of our legs. The preparation works as long as we are wearing our breeches. Additionally we can intensify the anti-cellulite effect by applying the cream-gel from the same series on our skin befor the training. It is worth to add that the preparations were produced from natural ingredients, without using any animal substances.
---
As a summary, only one thought comes to my mind – while caring about your beloved horse, do not forget about yourself!