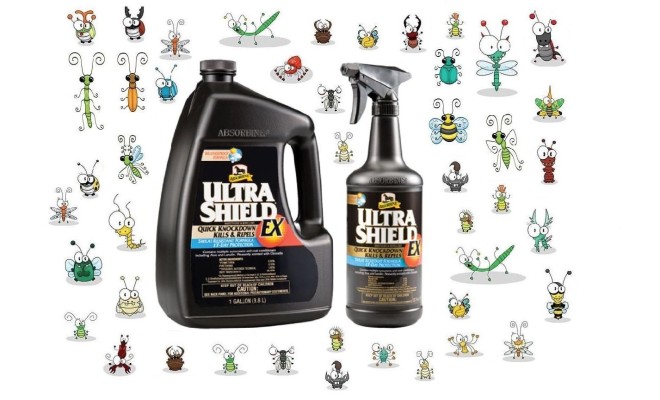 Absorbine Ultra Shield EX
|
I've searched and I've searched and finally I found – something that actually works on the irritating, biting, ubiquitous insects.
Absorbine Ultra Shield EX is an insecticide and insect repellent: flies, mosquitos, mozzies, deer flies, horseflies, fleas and ticks. The preparation consists of three, soluble in water, active ingredients: natural pyrethrin, permethrin and piperonyl butoxide, it has two sunscreens and an appealing lemon scent.

Ultra Shield EX can be sprayed in a room and on a bedding, or can be sprayed immediately on the horse. According to the producer, the preparation should be effective for 14 up to 17 days after using, but it is a bit far-fetched, usually it works for a couple of days.
Accordingly, the advantage of Absorbine Ultra Shield EX is that you can spray it on your dog, and your animal will be protected from ticks, fleas and louses for 4 weeks.
This preparation cannot be used in a place where the pasture is stored, it is also not for usage on colts, puppies to 12th week and cats.
Available in a bottle of 946ml, the bottle is reusable and equipped with sprayer, the price is around 150zł.
In Polish shops and on the Internet sites I found only the Absorbine Ultra Shield EX preparation, but in the abroad shops there are two variations available, accordingly to needs – the green Natural, based on the natural ingredients, but effective for much shorter period of time, the blue – Sport, with highly waterproof formula, for horses that work intensively, perfect for hot days, and the red – Red, based on 5 ingredients, with effect lasting for 7 days.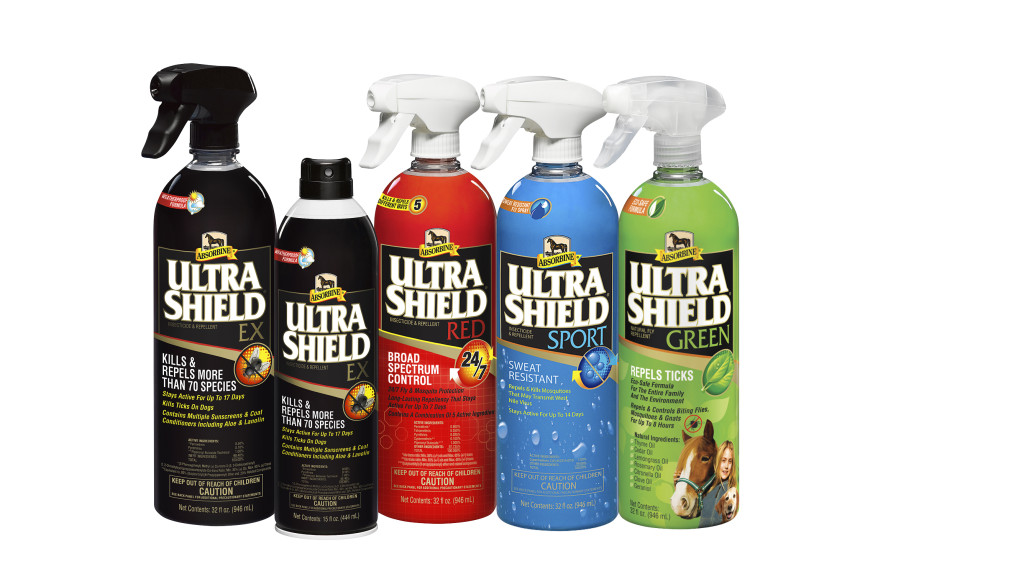 Despite various opinions I've found on the Internet, this preparations, as the only one of many I've tried, worked and I can recommend it to you with a clear conscience.