MUST HAVE – Why do we love Dralons? <3
|
ESKADRON DRALON – I believe this rug doesn't have to be introduced to anybody? What is the secret of its popularity? Why is it the most often bought rug, despite its two times higher price, comparing to the average fleece rugs? Fashion? Functionality? Maybe both?
Dralons are made of the highest-quality material – mixture of 60% cotton and 40% acrylic. The acrylic used in those rugs increases their absorbency and ability to drain dampness. That makes the dralon rugs work way better that the average fleece rugs.  The material perfectly regulates horse's body temperature – not allowing to cool it too quickly after a training, but also not allowing to heat it excessively. Those features make the dralon rug perfect not only as a sweat rug after training, but also as a stable or transport rug.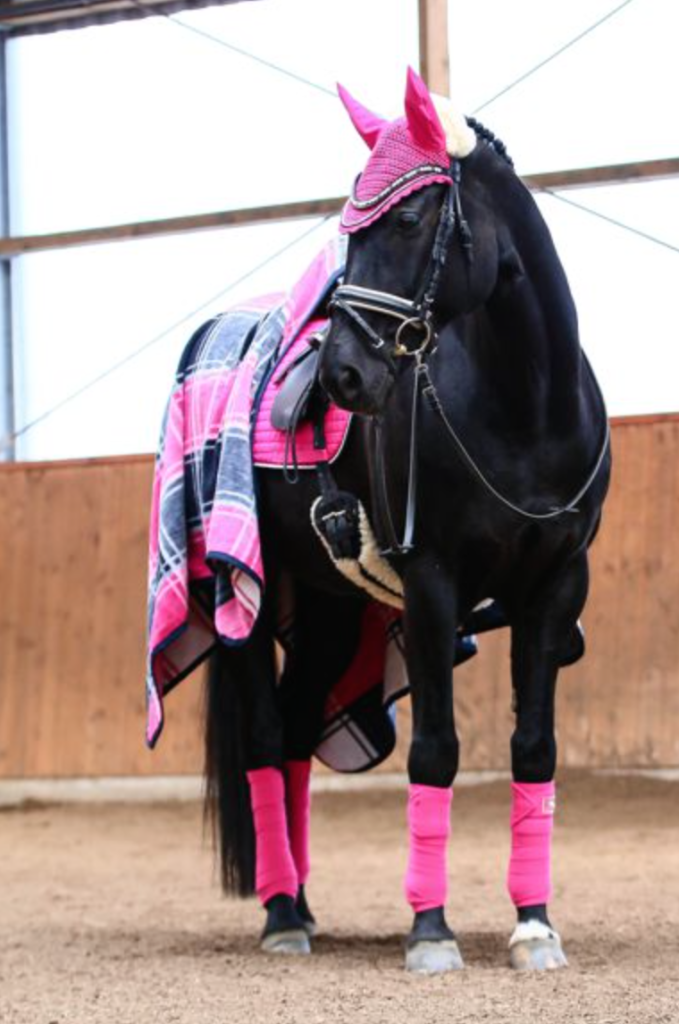 Everybody who ever had a chance to touch that kind of a rug knows exactly how soft, fluffy and light is the material the rug is made of. When I bought my first dralon rug I thought I won't put it into a stable but take it to my home and leave it as a blanket! It is so pleasant to touch that I didn't want to share it with my horse! But I made up my mind – the dralon ended up in my equestrian crate and now me and my friend from the stable use it as a warming blanker during cold evening at a bonfire. And we're all delighted with its fluffiness 🙂
Additionally, it is worth to mention that dralon rugs, due to application of a special mixture of fibres, can be washed in 40 degrees. After washing they maintain their shape and don't lose their properties, contrary to the woolen rugs that lose their absorbent properties with long usage. The dralons may be dried on sun – they don't lose their vivid colour.
Talking about colours! I'm already trying to get the newest dralon of ESKADRON summer collection. It will be available in the best equestrian shops in Poland in the limited edition, so we have to be quick with the decision. The whole supply was sold in an hour in Germany! The newest dralon will be available in beautiful colour of vivid pink and navy blue – with characteristic check. Perfectly matching this year's Classic Sports collection. Personally, I think that it will also perfectly match the previous Eskadron Next Generation collection 🙂