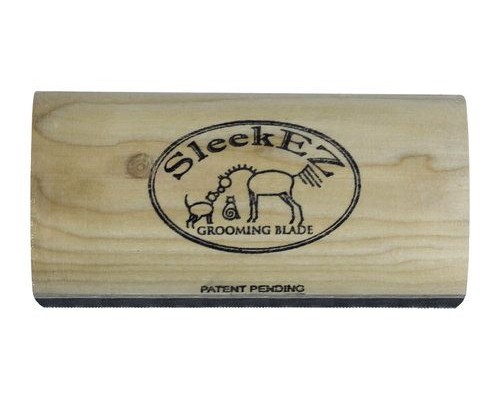 SleekEZ Grooming Blade – NEW
|
The foreign market is crazy about the SleekEZ grooming blade. It erases dead hair, which irritates us in the in-between-seasons. Additionally, it cleans the hair. It is good for horses, cats, and dogs care ;). The producer guarantees that we will fall in love with their product. Unfortunately, it is not available in Poland yet. We hope it will change soon. Our team is already running some tests and soon they will provide you with an opinion how SleekEZ works in practice. 
The grooming blade is available in three sizes. It is constructed with poplar wood impregnated with a water-based varnish. It has only one blade. SleekEZ may also be used in areas where for example withers or legs stick out. Still, we have to be very careful and gentle.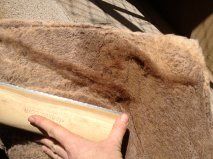 Another advantage of SleekEZ is sparing your washing machine. We can erase dead her from the saddle pads with the blade. If your dog or cat likes to sleep on a sofa, you don't have to worry anymore. SleekEZ will deal with the hair on your furniture just as well.
And now, SleekEZ in action 😉
Official site SleekEZ