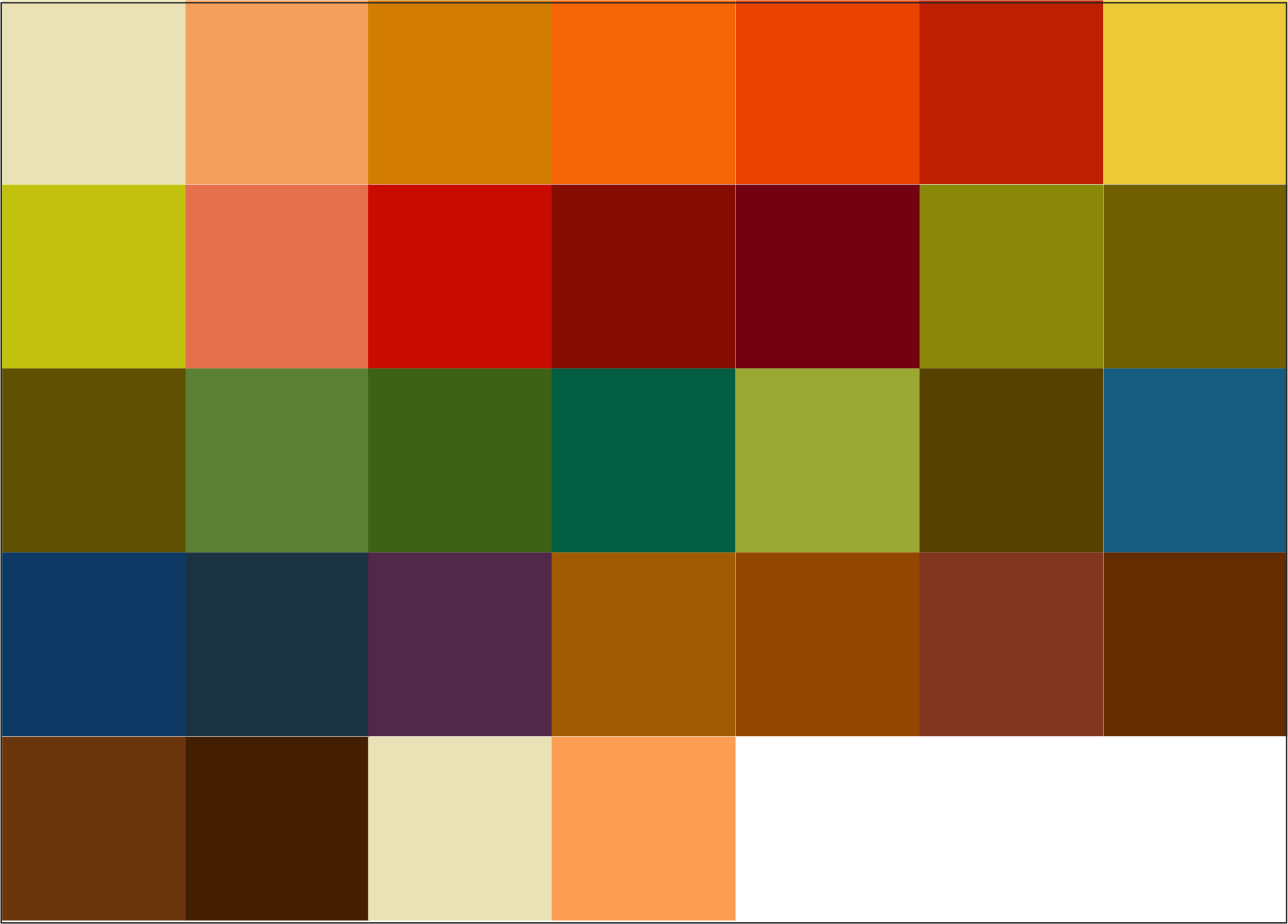 COLORISTIC TYPE: AUTUMN
|
It's time for the last part of the series- Autumn. We definitely can tell one thing about this type of beauty- fascinating. Autumn is a queen of expressive strong colours and contrasts.
Mrs Autumn's skin has two defined hues: light pale or dark olive. In the first one the skin is ivory and very delicate and sensitive. In the other one, colour of the skin is dusky, gold-beige up to olive. Very characteristic for Autumn are freckles! There is large amount of them and they are on the whole body.
Hair is thick, bushy and strong, sometimes curly. Usually it's red, in the big range of shades- from ginger and brick red up to golden coppery chestnut. We can also see a blond with red highlights.
Time for the eyes, and there's a lot to say about them. The look of Autumn is sharp and stay for a long time in your mind. Iris is from light to dark brown, green or honey, strongly contrasts with the white of the eye. Eyes frame is similar to the hair colour.
Lips are in warm shades of the ripe orange or apricot.
Which colours would you associate with the autumn? I would say gold, ginger, orange, brown and all the warm hues. And… all of them suit Mrs Autumn. She will look good in all shades of red, mustard, cinnamon and colours from palette below: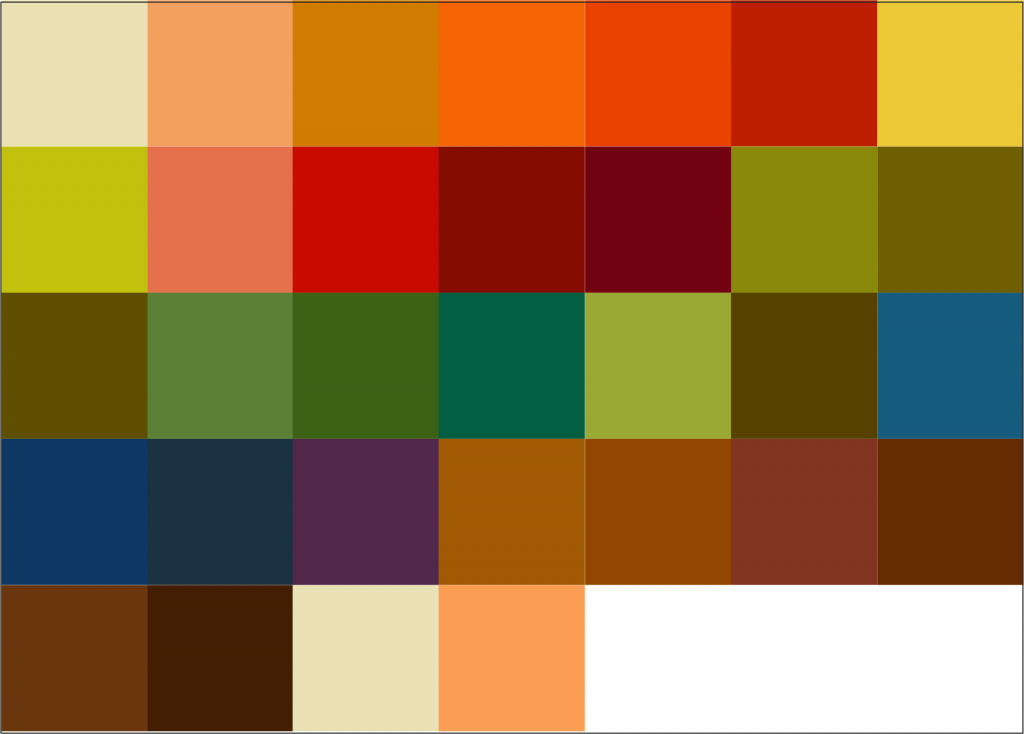 Of what does she need to be careful? She should avoid snowy white and black in excessive amount, as well as shades of blue and pink. All bright colours will be disadvantageous.
To write the series of posts about the coloristic types we've used https://shinybox.pl/blog/entry/id/30/