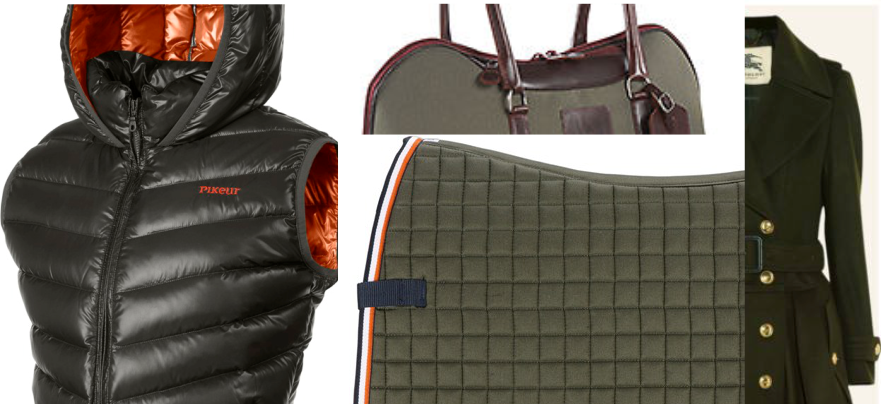 COLOUR OF THE WEEK: MILITARY GREEN.
|
I love uniforms … and even more handsome men in the uniforms. That's why no one could disturb me watching every year live broadcast of the Polish Army, where I can look as much as I want at all handsome soldiers. Ok, I've got carried away a bit, and it's not what I wanted to write about, only about the colour which unquestionably reminds me of uniforms… military green. Military green has always been one of the most popular equestrian colours. For a bit of time it's gone out of date, but this year it's coming back like a Prodigal Son- forgotten, but very welcome. Unfortunately, we can't say it's a 'charming' colour, coz it wouldn't look good with any type of beauty. In addition, matched with bronzes and other 'rotten' stylizations, I can guarantee it will give you 20 years extra to your age. After all, I still think it's a very elegant color and it looks best as woolen perfectly fitted coats and jackets. If you add to them navy and cream details, and brown leather accessories, you will get pure elegant and distinctive stylization.
It doesn't mean, that you can't go a bit crazy and have more of sporting version, when you match it with intense colour, for example orange. This season we can find this idea in Pikeur and Next Generation collection:
For those, who are not a massive fans of this tone of green, you can always go to cold, bottle green. Equally elegant in Smart Casual and dressage version. Just Kingsland.