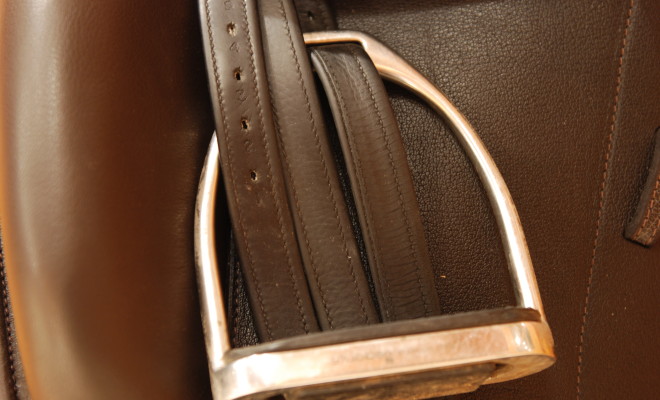 How to find the right support – the stirrups review
|
While completing the equestrian equipment, we usually put the stirrups choice on the second or third plan. We use those ones which we got as a bonus to the saddle or those which were available in the nearest shop – often the cheapest ones. Usually those are the simplest, heavy, metal, classic stirrups. Most often on those stirrups most of us started their riding adventure, because this type of stirrups is the most popular in the riding schools.
Appropriately chosen stirrups definitely increase the comfort of riding and adjust our horsing. They are responsible for the legs' stable position. Some of the stirrups models help relieve our joints – knees and ankles mostly. The innovative stirrups made of aluminium or composite are lighter, more comfortable and safer. And that is how we can chose from the cheapest stirrups made from a black composite usually with the colourful rubber inserts, to the more expensive ones, but wholly colourful and very effective in appearance, aluminium stirrups.
If we don't want to stand out with colourful gadgets on the parkour, and you care about the quality, the products of Prestige would be perfect for you. In the offer we can find the iron-aluminium STEPHI stirrups with an interesting patent – stirrup leather fastening that is cut in a special way thanks to which the stirrups position at a slight angle, not in parallel to the horse's sides. This solution enables to quickly regain support if a foot would slip out of the stirrup.
An interesting option are also SILK stirrups from the Prestige company with a removable insert from winter to summer one. This patent is useful especially for people that don't have an access to the indoor hall, and use another boots during winter and summer. The thread of autumn-winter shoes is different from the spring-summer ones, and that is why we should adapt the stirrup's insert in order to provide the highest safety in the saddle as is possible.
Regardless of which stirrups we choose, let's not forget that properly selected stirrups will provide us and our horse the highest comfort of riding and, most of all,safety. Some of the proposed above articles might discourage with their high price, let's remember that purchase of the stirrups from the top shelf, serving our needs, is similar to purchase of the high-class saddle and will pay off in the years of usage.