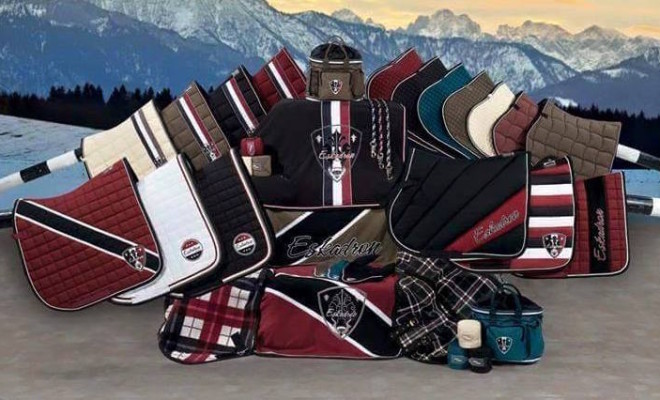 New ESKADRON Classic Sports autumn/winter 2015 collection
|
Eskadron presented its new autumn-winter collection of the Classic Sports line! This winter we will dress our horses in the beautifully matching colours – dark red, black, walnut and (known from previous collections) petrol.
In the collection, as usual, we will find the functional rugs – fleece or paddock, perfect for cooler days, but also the saddle pads and pads for under the saddle with colour-matching wrappers.
Some of the Classic Sport collection products have been enhanced so they could be even more durable (for example, the saddle pads were reinforced with a special material in a place where the girth runs).
I'd like to invite you to watch the short report from the premiere show of the new collection. The products are already appearing in the best equestrian shops.
I already have a few favourite ones, how do you like it?