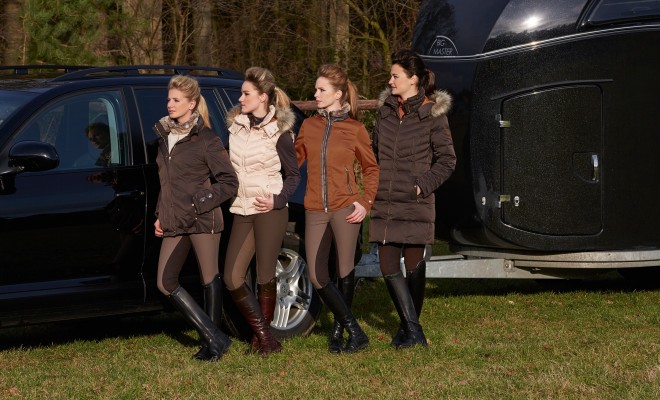 A glance at the Pikeur Winter 2014/15 collection
|
Now, it's time for Pikeur. The German manufacturer is in the form as usually. Pikeur kept a bit braver than Kingsland in the selection of colors. We have a lot of bright, original colors, among them:
dark lime,
deep pink,
turquise,
And for men we can see also:
My attention was attracted most strongly by Premium subcollections. It's definitely something for fans of extraordinary elegance, I think it will be perfect for dressage riders. So we can find here much more subdued colors, among them very interesting, bright champagne color, as well as bronze and copper.
Pikeur increasingly combined their collections with Eskadron products to fit the color. I can say that this year, these connections will fall out very well, and maybe even the best ever! Of course, the producer makes things easier, thanks to the distinction between Next Generation subcollection, which as you might guess, it will be very well compose with the Eskadron collection with the same name.
Next Generation is modern, bold styled, it has a lot of vivid colors and interesting design like every year.
More about new collections soon! And now for the best – Lifestyle photos of the new winter collection.