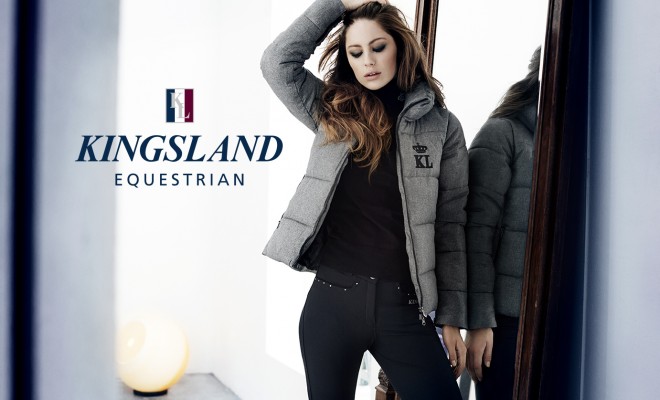 New KINGSLAND Winter 2014/15 collection is already available!
|
This time we are reviewing Kingsland, with its winter collection at the beginning.
As it is usually in all winter collections, including this year will be dominated by dark colors in our wardrobe. A new collection of Norwegian manufacturer of the equipment and riding apparel is definitely toned down compared to the summer collection and this applies not only color, but also printing, embroidery and various types of decorative elements. This treatment made ​​it all looks quite luxurious and elegant. Let's get to the point.
Winter 2014/15 collection is dominated by the navy blue color (which is characteristic for Kingsland), but often there are interesting colors such as:
Blue

wing

teal

,

Beige

cinder

,

Brown

licorice

,

Grey

december

sky

.
Despite some changes, positively affecting the reception of the brand, it does not lose its identity. A glance at the collection makes it immediately clear that it just has to come from Norway. It is worth to mention a few technological novelties, including of new polarach such as fleece and fleece pastoral reefs. The first is styled in the pastoral jackets, and the second – a very warm and extremely soft to the touch. They are also very functional models which are a combination of fleece and nylon, which also protect us against moisture and cold.
The new collection has a more parkas (longer jackets), which often can be found at fashion shows.
And it's all in our first, a short review. This is the end of the idyllic holiday period, so now there will be many more entries. So quoting the famous English saying "stay tuned" because there will be a lot of news!
Feel free to take a look at the "lifestyle" gallery! We will post some designs, analysis, reviews and presentations of the entire collections soon. Next up is a Pikeur winter collection!