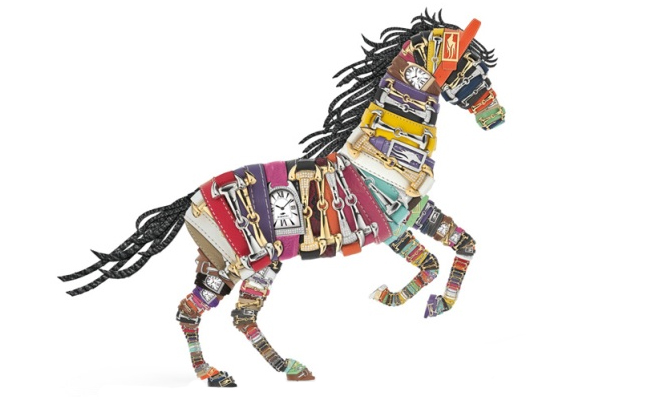 Bracelet vertigo
|
Slowly, but quite seriously I have enough of the winter topics… I know- a whole February is in front of us and Winter didn't say the last word, but today was such a sunny day and the opportunity to wear sunglasses gave me a bit of hope for early Spring 🙂 Today's post won't be exactly about spring, but will be promising and very far from winter clothes.
Do you like jewelry? I do, but I like it more on someone else, than on me. Especially, that when I'm working in the stable, it's absolutely not functional. My jewelry is basically just a watch (which can survive atomic bomb explosion) and a wedding ring (to which I got used to with difficulty, checking if it's still there about 2 times per minute).
Maybe I am old-fashioned, but jewelry reminds me of ornaments made of silver, gold or any other metal, just shiny accent and lowered resistance to destruction. All these products, kind of timeless, kind of universal, anyway look best with an elegant outfit. And what if you wear baggy jeans, sneakers and sunglasses? Or just breeches? That's a day for 'casual bracelets' (as I've called them)- everything made of leather or synthetic material. Ideally in large amount or just big, necessarily with a horsey accent.
You say- you get:
My favourite ones are in vintage style, or made of horse hair <3
these one are also very nice:
Have you found anything for yourself ???