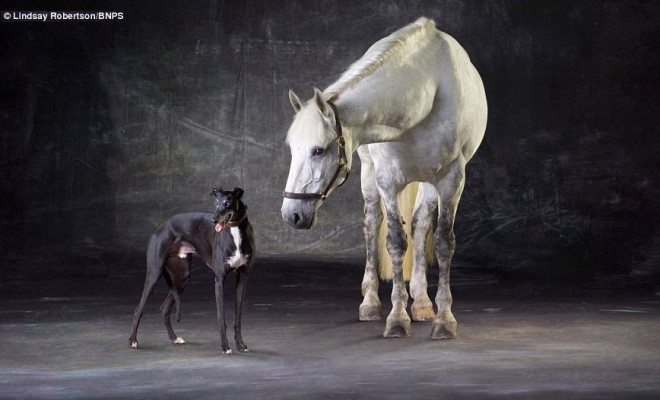 My friend – dog
|
Next to horses, my second passion are dogs, which is why I decided to take a look at what the equestrian brands have to offer to those who love dogs 🙂
From one year to another, the offer becomes wider and more interesting. Collars, leashes, beddings and rugs – we can find all of those in Eskadron, Schockemohle, HKM, EquiTheme and Kentaur's offers. Some singular accessories are also offered by Waldhausen, Buse, HV Polo, Harry's Horse.
My favourite among those is Eskadron. Just like headcollars for horses, Eskadron offers sets for dogs every year – collar plus leash in fashionable for a given season colours. Apart from that, the jacket and bedding are kept in the same convention.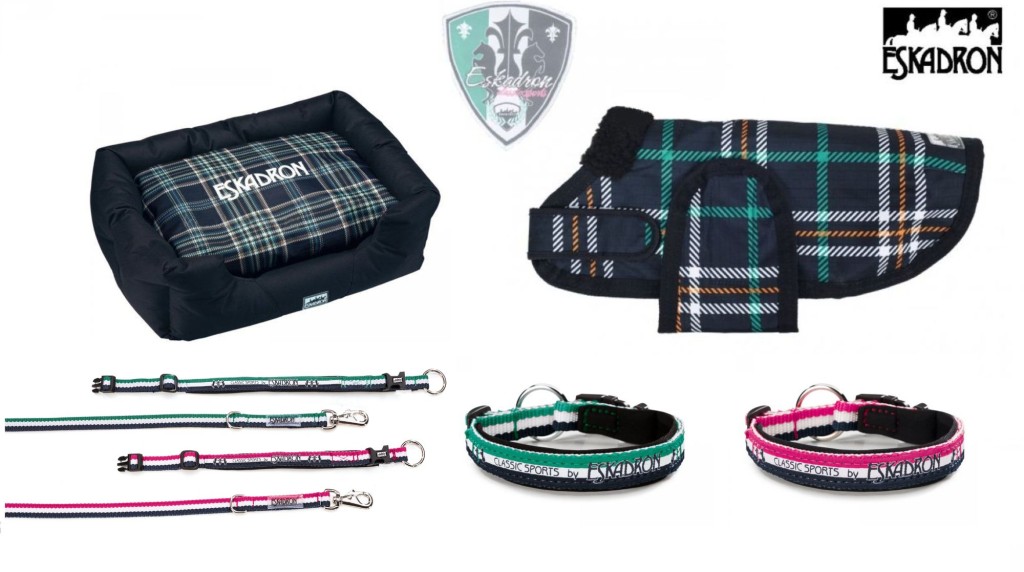 For littler dogs in the Nici series from last year we have a collar with leash, bedding and rug with lovely polka dots.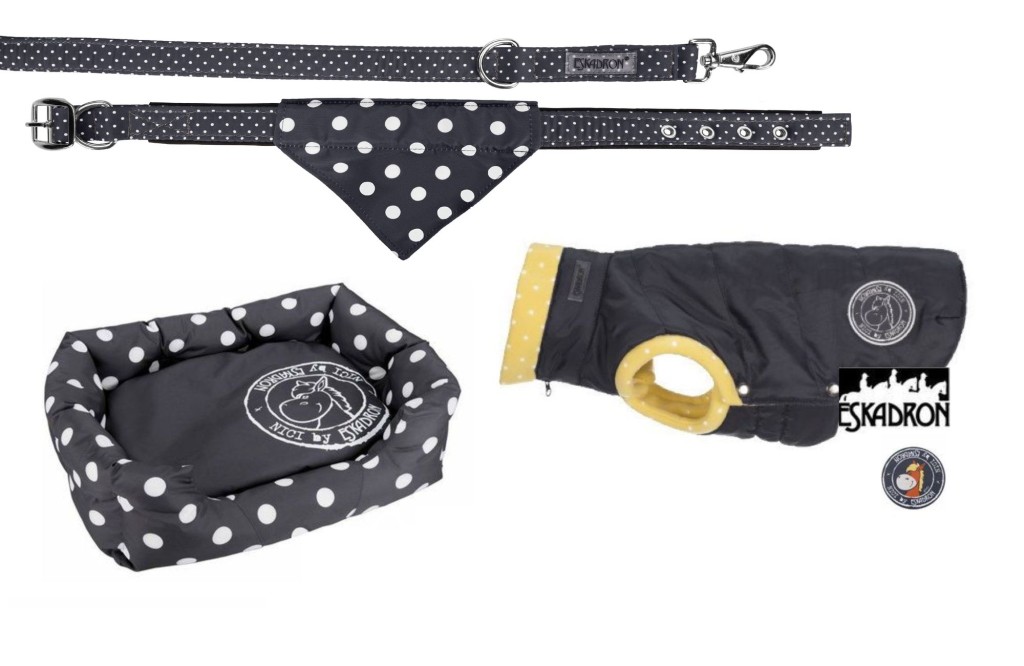 Collars and leashes are made from tape, with a popper fastening or, like in Nici series, fastened on a classic buckle. The bedding is finished with durable and easy to clean material – codura, the rugs are made of polyamide fabric and lined with fleece.
Everything is made from high-quality materials, with care for details and modern look.
For those who prefer classic, I recommend the vast offer of HKM leather collars. Black stripes are decorated with various ornaments: cubes, horses, bits, dogs, letters from which we can arrange the dog's name – there is plenty to choose from.

Also Kentaur offers two models of leather collars: decorated with stitching – Sewi model and with a silver cube – Block model.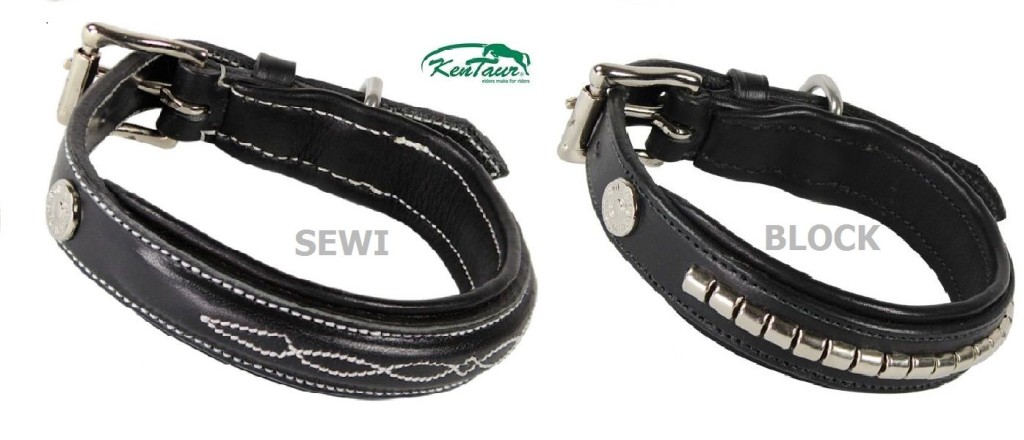 In the Schockemohle's offer there is a new model of collar with a leash and a jacket every year. Apart from the seasonal products, the producer in his standard collection has leather sets of a great quality – leash plus collar. Schockemohle pretty effectively, when it comes to design, chases Eskadron, and if we would take the dogs' articles into consideration, is even better.
The most to offer, when it comes to the dog jackets, have EquiTheme. Various materials allow to dress your dog for every occasion: fleece, polyester, softshell, but also classic Aircool and Comfort polyamide fabrics, varnished Fasion model, funny Zebra and festive Christmas.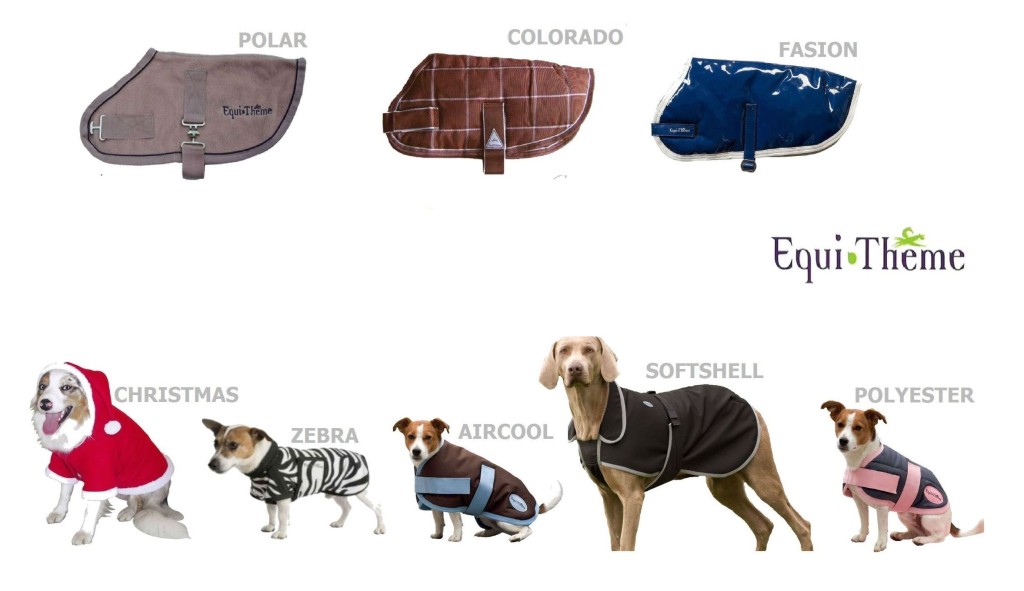 If you take your dog on horse rides in the field, it is worth to equip it with the fluorescent Reflex rug from Waldhausen.